Škoda has been contracted to deliver an additional six new trolleybuses to the city of Prešov, Slovakia.
The new 18-metre vehicles will join the 25 existing Škoda trolleybuses that already operate in the city.
In addition to running on the city's catenary lines, the vehicles will feature traction batteries to allow them to travel up to 12 kilometres in more remote locations.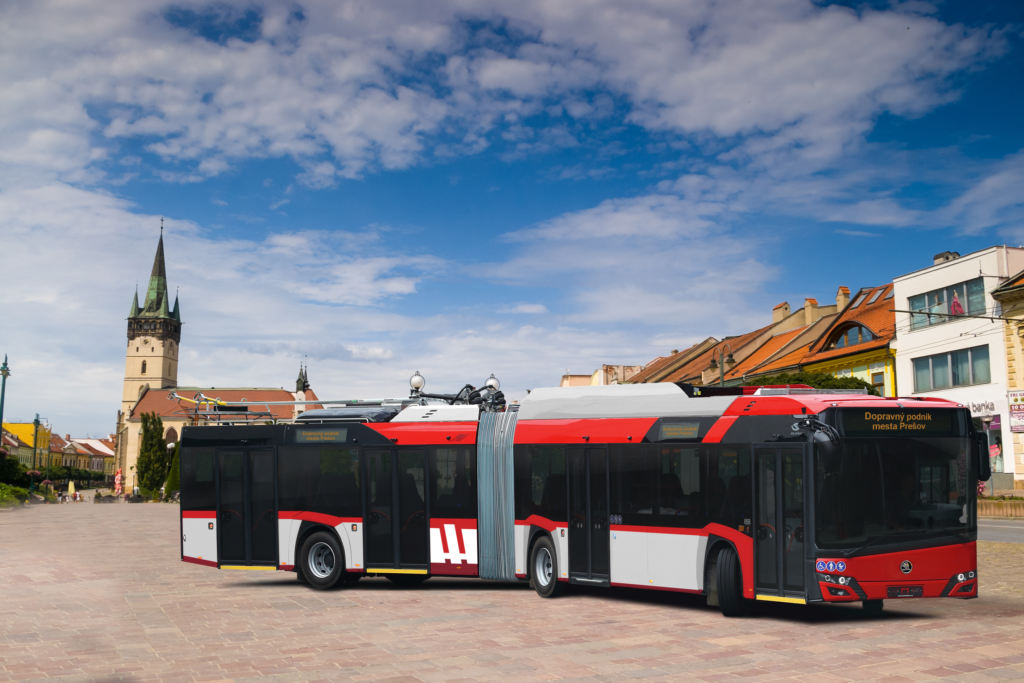 The Škoda 27Tr trolleybuses will be low-floor models that will offer improved accessibility. They will be equipped with air conditioning, a passenger counting device, Wi-Fi, USB sockets and a camera system.
"Slovakia has long been a key market for us. A wide range of vehicles is available to passengers across our portfolio, whether they are trolleybuses, trams or trains. Trolleybuses from our production are a reliable Czech product that ensures emission-free sustainable transport in cities.
"Our eastern neighbour is known for its beautiful and clean nature, which is sought after by tourists from all over the world, and we are very proud to contribute to preserving this reputation with our means of transport. We see sustainability and environmental responsibility as a fundamental task for any modern company."