Danish transport operator, Tide Bus, has opened Scandinavia's largest electric bus depot in Aalborg, Denmark.
The facility is now fully operational and can simultaneously charge over 100 electric buses.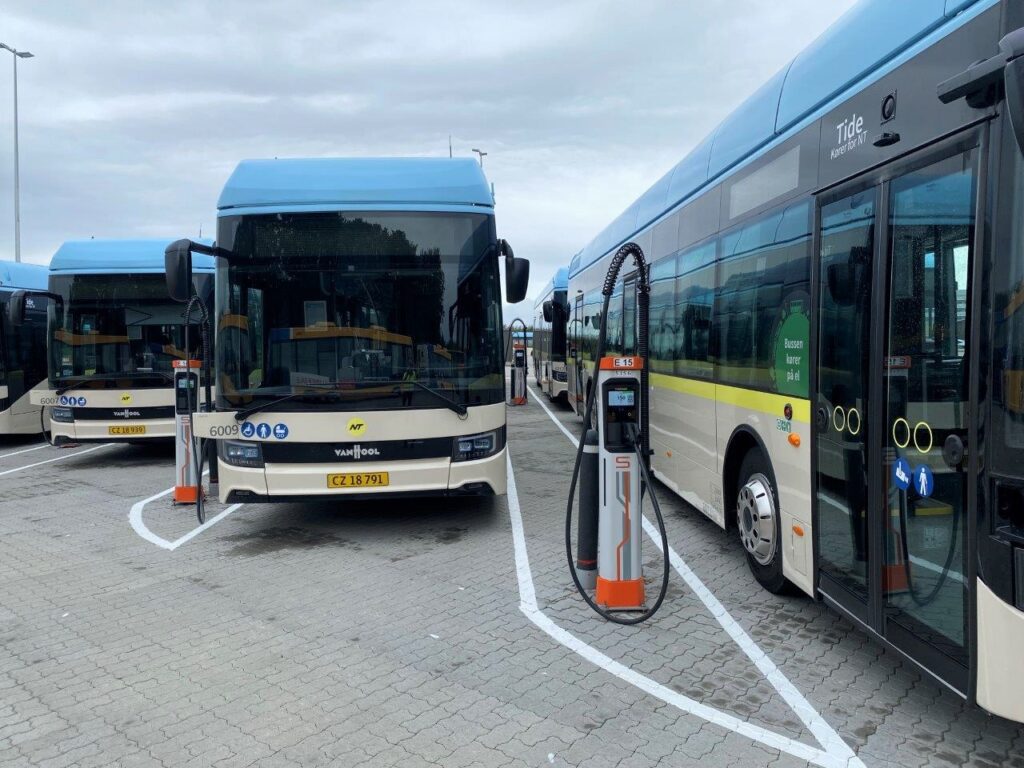 Key components of the new depot include 124 Kempower Satellite chargers, which were installed by GodEnergi. These are connected to 18 Kempower Power Units.
Six transformers have also been fitted in the local area, and over 20 kilometres of cabling has been laid at the facility. This system can deliver the equivalent power needed to simultaneously turn on over 40,000 flat-screen TVs.
In addition, the facility features Kempower's cloud-based charging management system, ChargEye, which will enable GodEnergi to monitor and manage the chargers and electric buses, ensuring they have enough charge to run on schedule.
"We're happy to have the possibility to deliver Kempower chargers to enable the Nordics' largest electric bus depot to become fully operational. The opening of the Aalborg depot is the latest example of our bus depot projects in countries such as Denmark, Sweden, Luxembourg and Norway. We're eagerly anticipating our next collaboration with GodEnergi as it creates a greener everyday life for the people of Denmark."