The first of TransLink's 15 new battery-electric buses has arrived in Metro Vancouver to undergo testing by Nova Bus and Coast Mountain Bus Company.
The new vehicles are due to enter service in early 2023 and will fully electrify Translink's 100 22nd Street/Marpole Loop route.
This move is part of Translink's long-term goal to introduce 400 new battery-electric buses to Metro Vancouver by 2030 and to fully transition to zero-exhaust-emission vehicles by 2040.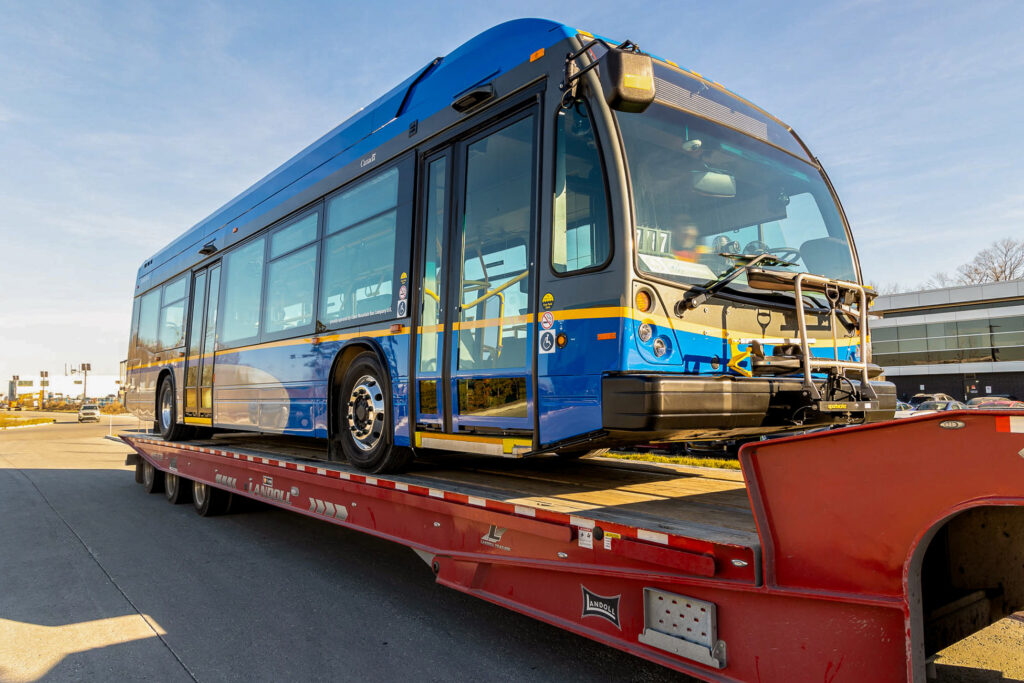 The Nova Bus LFSe+ vehicles were ordered in January 2021. These units will be able to travel more than 150 kilometres on a single charge, even in winter months.
The buses will be charged on-route at TransLink's charging stations at the 22nd Street Station bus exchange and the Marple Loop. These facilities were manufactured by ABB and Siemens respectively.
The on-route overhead fast-charge stations top-up the charge of a battery-electric bus in under six minutes while passengers remain on board. This is achieved with an automated overhead pantograph that attaches to the bus roof.