FlixBus and Volvo Buses have started operating coaches between Brest and Grenoble using Oleo100 biodiesel. This is now the longest European bus line to run on colza (rapeseed) biodiesel.
Oleo100 is touted as a more sustainable alternative to diesel fuel, as it transforms renewable biomass into fuel.
This biomass is formed when rapeseed is pressed to obtain vegetable proteins for feeding animals on French farms, alongside producing rapeseed oil for human consumption.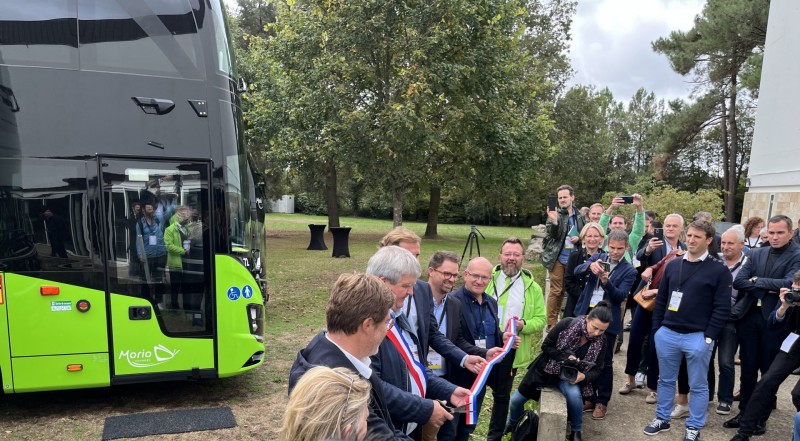 By using Oleo100 to fuel its coaches between Brest and Grenoble, FlixBus is significantly increasing its use of biofuel in France.
The two Volvo 9700 double-decker buses that run on this line will produce 70% fewer greenhouse gas emissions while travelling 830,000 kilometres each year.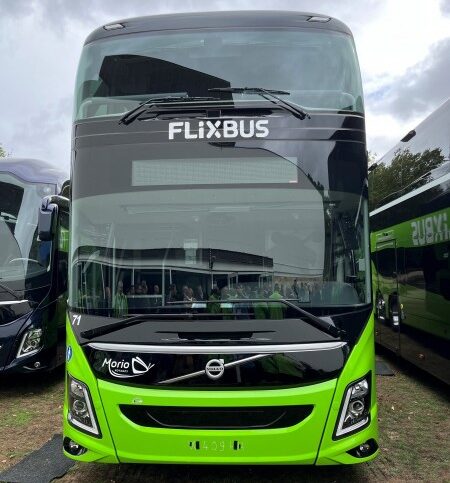 © FlixBus
This launch adds to FlixBus's existing services that use Oleo100 biodiesel, including two Volvo coaches that run between Nice and Toulouse and Volvo vehicles operating between Vannes and Paris.
"Volvo Bus shares our vision of more sustainable travel and provides premium buses that can guarantee the FlixBus quality that our customers are looking for. There are now five Volvo buses running on Oleo100 throughout France and we are particularly proud of that. All over the world we seek to implement solutions with various partners to reduce the carbon footprint of travel with FlixBus as much as possible."
The launch of this line using Oleo100 biodiesel also marked an opportunity for FlixBus and Volvo Bus to formalise a new partnership. Under this agreement, the two companies will work to develop more sustainable coach travel.