FlixBus is launching its first coach services to Finland from 27 July. This move will see the operator provide connections across all continental EU countries.
The first of these services will start from Warsaw, Poland and end in Vaasa, Finland, involving a ferry trip from Tallinn to Helsinki.
With this expansion, FlixBus is connecting cities in Finland with each other and with Central Europe, providing services from the North to the South of the continent.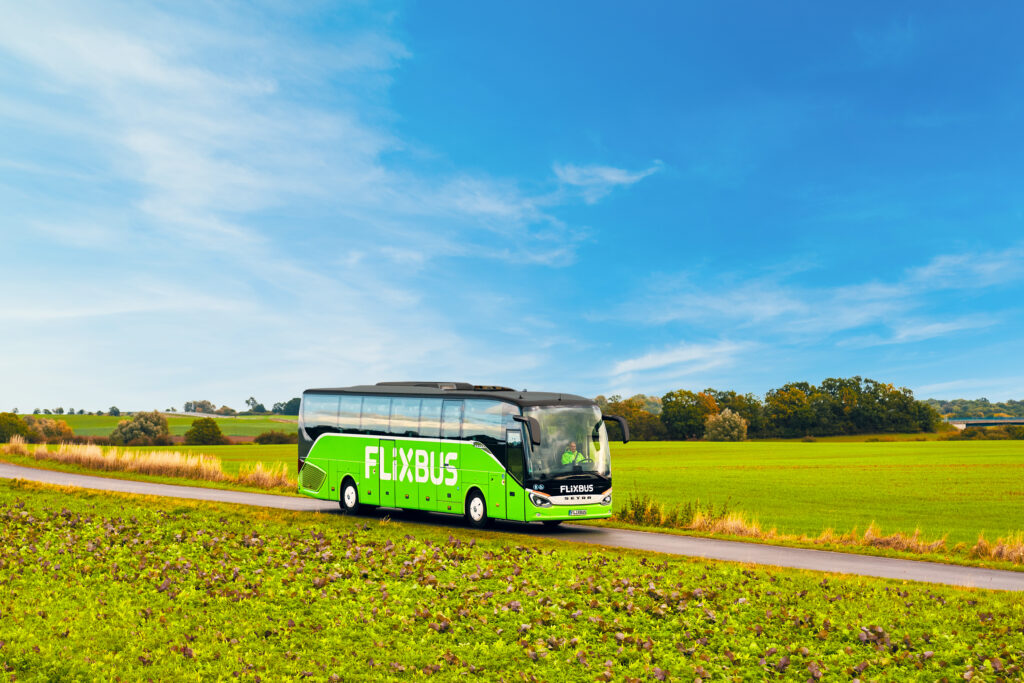 "Now that Flix is entering the Finnish market, we've reached another great milestone of connecting all continental EU countries. By widening our offer, we are further realising our mission to offer affordable and sustainable travel options to everyone. We believe that by providing convenient transportation on a global scale we will revolutionise the travel market. Especially now that people are more aware and concerned about their environmental impact, we want to create opportunities for them to choose collective transport and reduce their carbon footprint."
FlixBus services in Finland will stop at Vaasa, Närpiö, Pori, Rauma, Raisio, Turku, Salo, Espoo and Helsinki.
The route also connects with Estonia, Latvia and Lithuania before terminating in Warsaw, Poland. From here, passengers can make a single connection to reach other European cities such as Berlin, Vienna or Bratislava.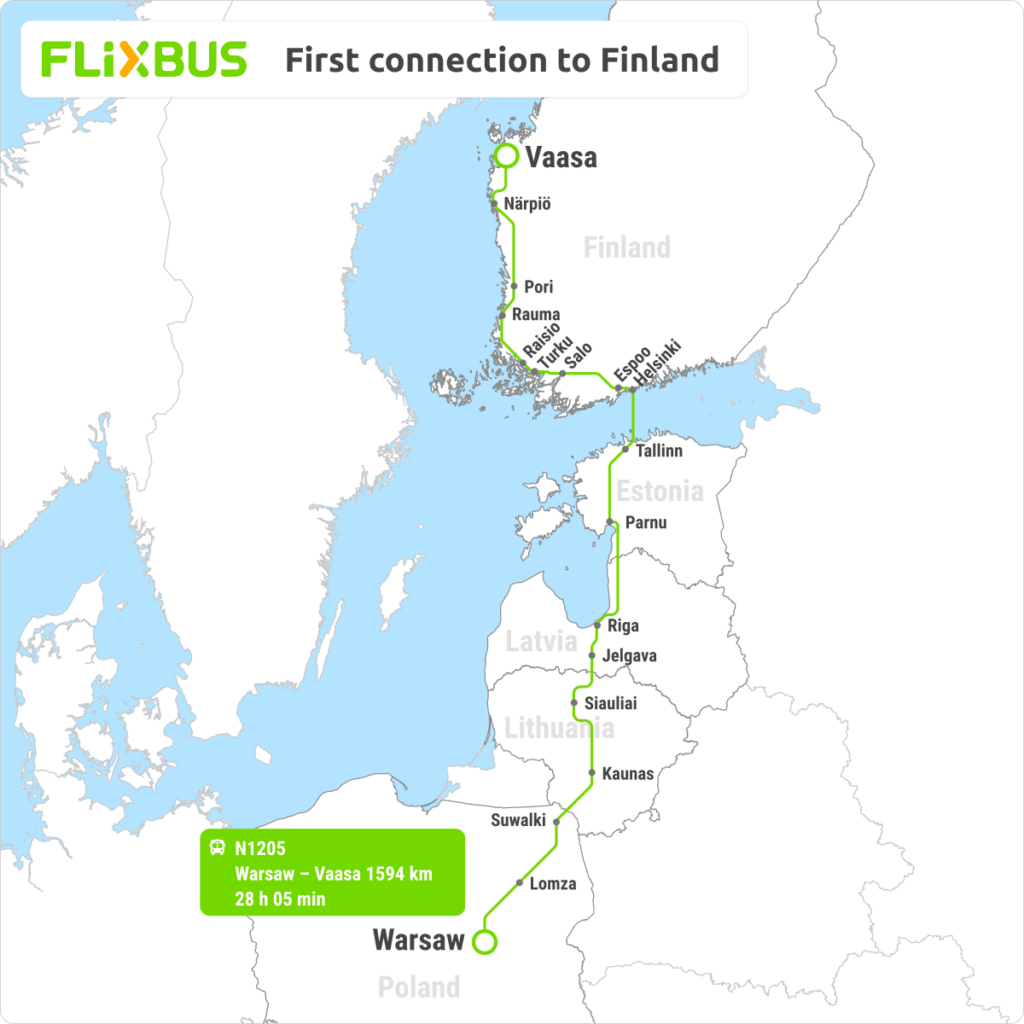 This first line to Finland will be operated by Lithuanian transport company, Ollex and ferry operator, Tallink.