Flowbird's pathway to easier, safer and quicker mobility will be showcased at Transport Ticketing Global at London Olympia (June 28-29).
The company, a global supplier of fares and payments systems for transit operators and authorities, will be highlighting the value of its Sesame account-based ticketing (ABT) system in enabling seamless travel for passengers across multiple transport modes.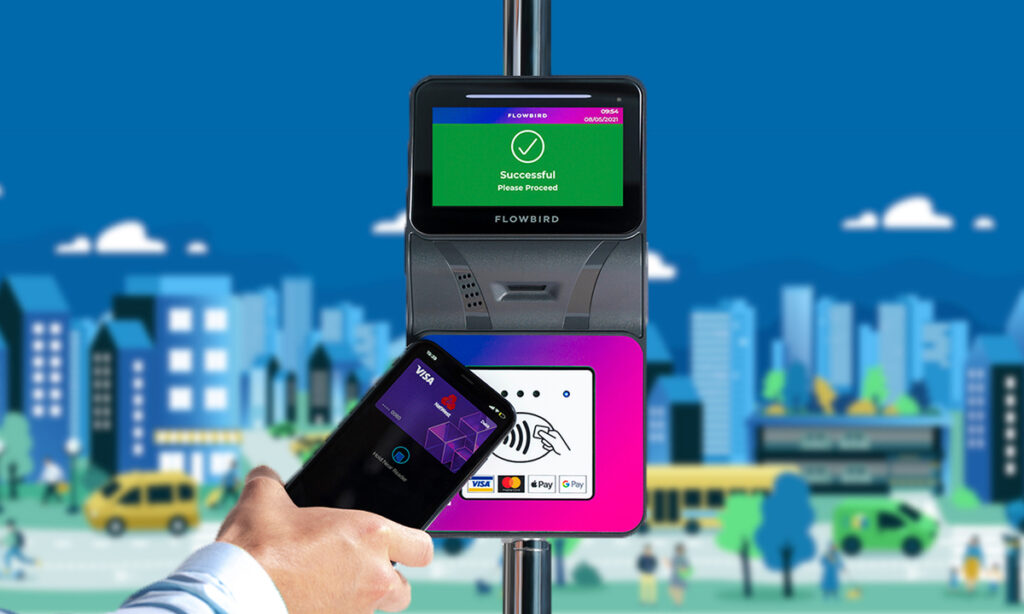 Flowbird will also be demonstrating how its innovation in mobile and cloud platforms, coupled with its ticketing and payments integration expertise, is improving customer access to mass transit and micro transport networks and a growing range of associated services, including parking, EV charging and leisure activities such as entry tickets for stadiums or cinema facilities.
Paul Rogers, Sales and Marketing Director at Flowbird, said:
"Technology companies such as Flowbird have a key role to play in integrating transport network systems that contribute to a more seamless experience for people's journeys.
"By making it easier to plan, pay for and fulfil journeys, we can support passengers and authorities and help to drive travel choices that support national and regional objectives, such as reducing congestion or lowering carbon emissions."
Flowbird Technology at TTG:
Sesame ABT: Sesame enables frictionless Pay-As-You-Go travel for passengers by using cEMV bank cards (or mobile phones/ smart watches) or smart travel passes. Passengers no longer need to buy a ticket in advance, carry cash or select a fare. Customer taps are recorded and consolidated, and the fare calculation is completed in the cloud, enabling operators to apply system wide changes more easily and apply fares rules such as daily or weekly capping for regular travellers. Sesame provides a foundation for integrated mobility and payments, creating new marketing opportunities for combined journey and destination offers.
CloudFare: Flowbird's cloud-based, modular, multi-vendor back-office architecture delivers management and control of network assets and systems, including ticketing and payments infrastructure. The system enables operators to take a network-wide view of performance in real time, while intuitive, visual analytics drive operational improvements and support scenario modelling for business planning.
MonaPass: An example of Flowbird app capabilities, MonaPass is a mobile application developed for the Principality of Monaco that makes it easy for residents and visitors to plan, book and pay for a range of services. MonaPass provides access through a single app to journey planning, ticketing and payments for bus services, active mobility such as bike-share and e-bike share, on-street parking and combined journey and destination/events. The app is a pillar of Monaco's green and active mobility agenda, which aims to reduce light vehicle traffic by 20% by 2030.
Park & Charge: An integrated solution that supports local authorities in building EV charge point capacity as part of their urban sustainability strategies. The system enables vehicle drivers to pay for parking and EV charging at the same time, via omnichannel fulfilment and a choice of mobile, terminal and account-based payment options.
To find out more about Flowbird technology, visit Flowbird on Stand D10 at Transport Ticketing Global.
This article was originally published Flowbird Transport Intelligence.