Jigs & Fixtures for Golden Dragon's CKD Project to Arrive in Egypt Soon
On August 25, some jigs & fixtures, including welding fixture were shipped in Xiamen for Golden Dragon's CKD project in Egypt, marking a huge step forward for the bus maker's globalization drive.
According to Golden Dragon, it is the first batch of jigs & fixtures to Egypt. Later this year, five batches of CKD components for 1,000 units light vans will also arrive in Egypt. With advanced technologies and high-end spare parts, the CKD project in the country will further improve the production efficiency and reduce the workload for workers.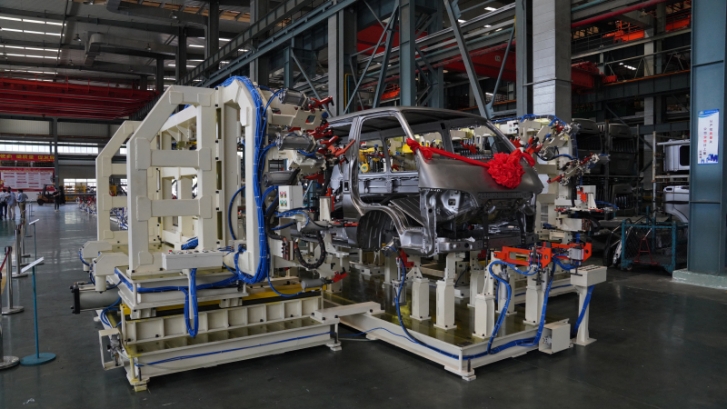 To ensure the quality of all products produced locally, all jigs & fixtures has already gone through trial operation in China and will further be tested after arriving in Egypt. Technical engineers from Golden Dragon will fly to Egypt to provide on-site training sessions to the local workers before the start of the official production.
So far, the construction of two production buildings has already completed. They are scheduled for trial operation in November this year.
In 2021, Egyptian government made the decision to significantly cut the country's import of fully assembled vehicles. In the meantime, it further reduced the tariffs of CKD components to increase employment and boost the development of the country's auto industry. In response to the changing market conditions, Golden Dragon joined hands with Egypt-based EI Kasrawy to launch a CKD project.