Golden Dragon Polestar and Suntour Buses Attend 2020 Beijing International Exhibition on Buses, Trucks & Components
From November 18 to 20, the 2020 Beijing International Exhibition on Buses, Trucks & Components was held at China International Exhibition Center. This year's exhibition has attracted all major bus makers from all over China. Golden Dragon brought its new generation luxury coach Suntour and its Polestar bus on display, showcasing its latest achievements in the bus making sector.
Golden Dragon Suntour XML6909 has a more streamlined body structure and exudes an air of high standards with its new lighting plan. With soft leather seats and a standing height of 1,977 mm on board, it offers passengers more space and more travel comforts. In addition, it is mounted with a host of advanced technologies, including a multi-functional driving wheel, a one-button starting system, an electronic braking system, a pneumatic shift system, an LED dashboard.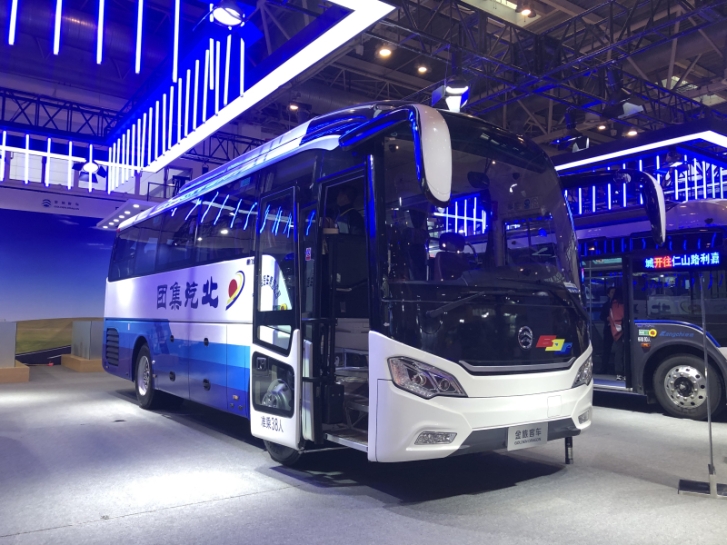 Thanks to its duel rotator eddy current retarder and its better calibrated chassis, XML6909 runs more smoothly and achieves even higher safety standards. Its engine heat management system helps the bus save energy by 10% and thus helps bus operators further cut their operation costs. With a monocoque body structure, it has gone through cathode electrophoresis process and is equipped with LDWS, front collision alarming system, fatigue driving alarming system, panoramic viewing system, electronic rear viewing system.
Polestar electric city bus is set to reshaping the future of public transportation. With a more streamlined body structure, the bus achieves a wind drag of 0.43 (60 km/h) and a higher energy efficiency. With accentuated lines, its dynamic look is a real eye-catcher on the road. Bus operators can put exhibiting cabinets to promote urban tourism industry. In addition, the bus can be easily converted to reception room for tourists, mobile stores with automatic vending machines, mobile storage room to suite passengers' varied needs.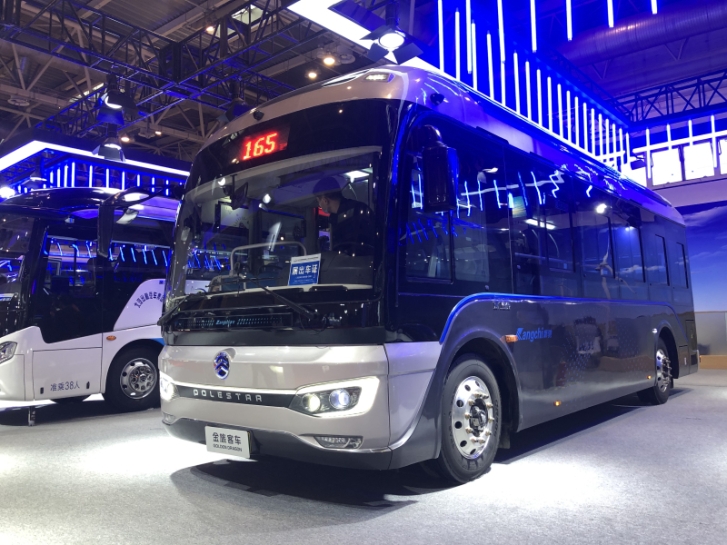 © Golden Dragon
By using Baosteel's lightweight high-strength steel, Polestar electric bus has gone through cathode electrophoresis process and reaches IP68 in water-proof level. Thanks to its battery whole life-cycle monitoring system and battery insulation technologies, the bus achieves higher safety standards and drives a longer distance after being fully recharged. It is also worth noting that Polestar is equipped with a series of latest technologies, including LDWS, a front collision alarming system, a fatigue driving system, a panoramic viewing system, tyre pressure monitoring & emergency device, electronic rear viewing mirror, intelligent voice recognition & interaction system.
This article was originally published by Golden Dragon.