Bologna's municipal public transport operator, TPER has ordered 130 hydrogen buses from Solaris for use in Bologna and Ferrara, Italy.
This contract marks the largest order to date for hydrogen buses in Europe. It includes 127 Urbino 12 hydrogen buses for TPER Bologna and 3 units for TPER Ferrara.
In addition, the contract incorporates the option to extend the order by an additional 140 vehicles in the future.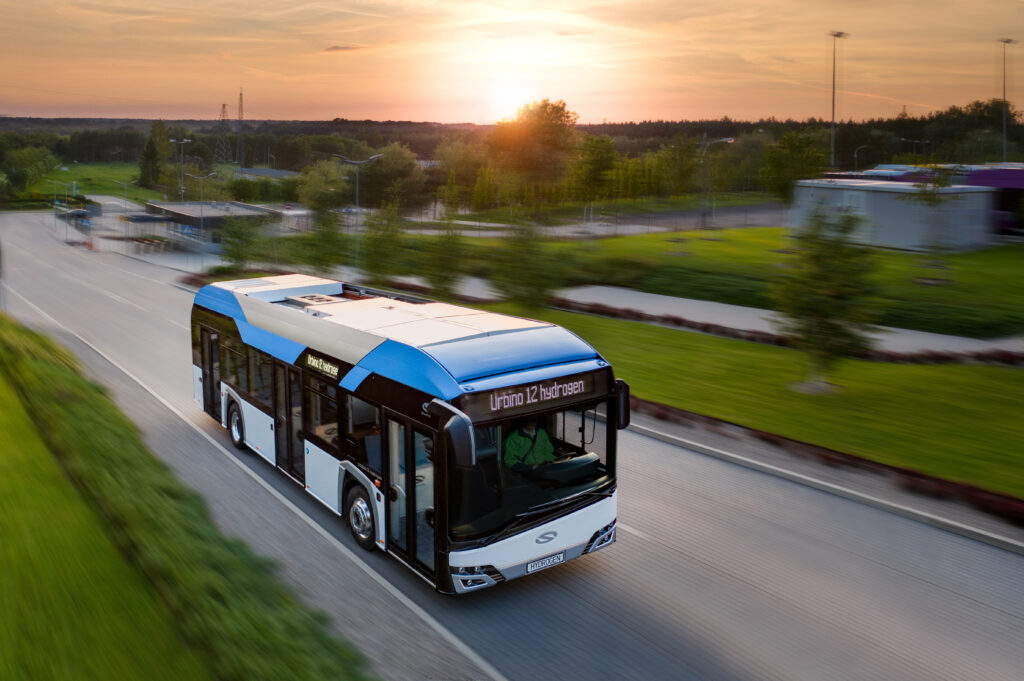 Each bus will be equipped with a 70 kW fuel cell that will derive hydrogen from five tanks on the vehicle's roof. These have the capacity for 37.5 kilograms of hydrogen, enabling the unit to travel 350 kilometres before refuelling.
The first 37 of these new vehicles will be delivered as early as 2024, with the remainder of the vehicles arriving between 2025 and 2026.