IVECO BUS has opened a new manufacturing plant in Foggia, Italy, dedicated to the production of zero- and low-direct-emission buses.
The new facility will employ 100 skilled workers and is equipped with 'Industry 4.0' technologies.
It is expected to produce 1,000 vehicles per year, including battery and hydrogen buses, as well as those powered by methane and biofuel.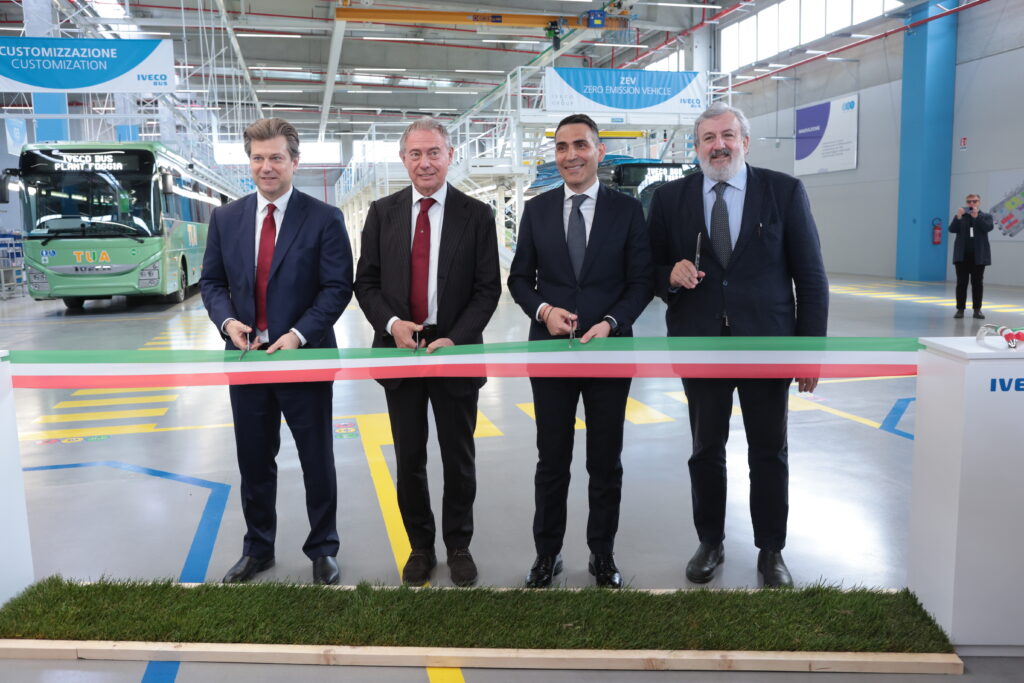 100% of the energy to power the new plant is to come from renewable sources, including over 1,000 photovoltaic panels.
"The new IVECO BUS plant in Foggia represents an important investment for Iveco Group, which is fully in line with our strategy to maintain and strengthen our presence in Italy at centres of excellence like our historic engine plant in Foggia. It is therefore with pride and pleasure that today we concretely mark the return of our bus production to Italy. In this way, we will provide the Italian public transport sector with our most technologically advanced and environmentally sustainable vehicles."
IVECO has invested approximately 40 million EUR in constructing this new facility over the past eight months.
The site marks the company's return to producing buses in Italy since its Flumeri operations ceased in 2011.