Australasian bus operator, Kinetic, has officially acquired NZ Bus Ltd to expand its business in New Zealand.
The acquisition will see Kinetic operate in Auckland, Wellington and Tauranga under long-term government contracts.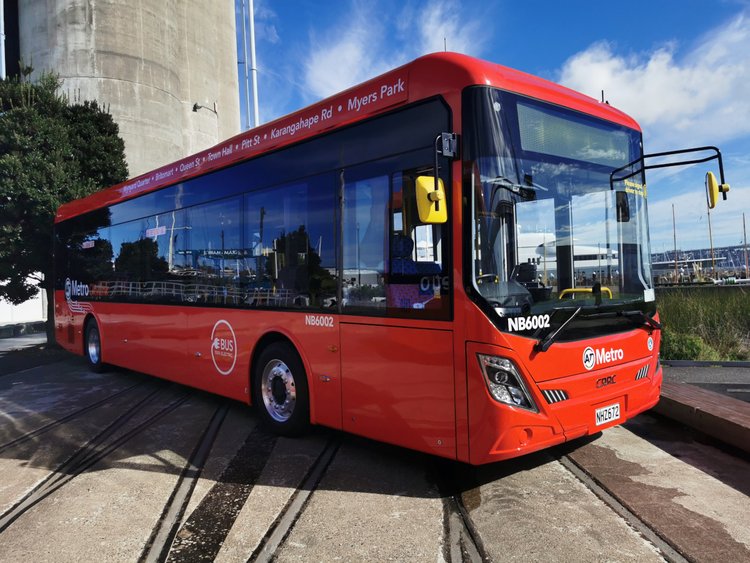 NZ Bus has 1475 employees and operates 800 buses spread across 14 strategically located depots.
Kinetic's Australasian network now includes 4,800 buses and a team of 6,375 people.
"There is a lot to be excited about as we welcome NZ Bus to our network and continue to deliver exceptional bus services that communities can be proud of. We have built an enviable reputation as an employer and transport service partner of choice over many decades and we now look forward to working closely with the NZ Bus management team, customers, staff and stakeholders as we continue to invest and innovate to build a substantial and sustainable public transport platform for New Zealand."
NZ Bus's electric bus roll-out programme will also give Kinetic a greater share in the electric bus market.
In 2021, NZ Bus announced Australasia's largest electric bus order for 152 battery electric buses. These buses will join 70 electric buses currently operated by NZ Bus.
"NZ Bus is a high quality business with a high quality management team and this is an exciting day as we welcome them into the Kinetic family. New Zealand is a clear leader in the decarbonisation of public transport and we are excited to grow our partnership with government and councils so that people can enjoy safer, cleaner and greener public transport for many generations to come, and to help realise a carbon net-zero future."
Kinetic already operates 10 electric buses in Auckland and 25 in Christchurch, where a further 16 are set to be delivered by December.
Meanwhile, in Australia, Kinetic is introducing 36 electric buses into Melbourne in partnership with the Victorian Government, as well as 20 electric buses across the Gold Coast, Sunshine Coast and Cairns in partnership with the Queensland Government.
Kinetic also launched Tasmania's first two fully electric buses on its SkyBus service from Hobart Airport.