Transport for London (TfL) is introducing new, modern electric buses on route 63 to encourage more people in London to use public transport.
The new all-electric buses offer features to make bus travel more attractive, such as mobile phone holders and chargers that allow passengers to work or relax as they travel. The seats have high backs for comfort, while the wood-effect floor adds to the pleasing design.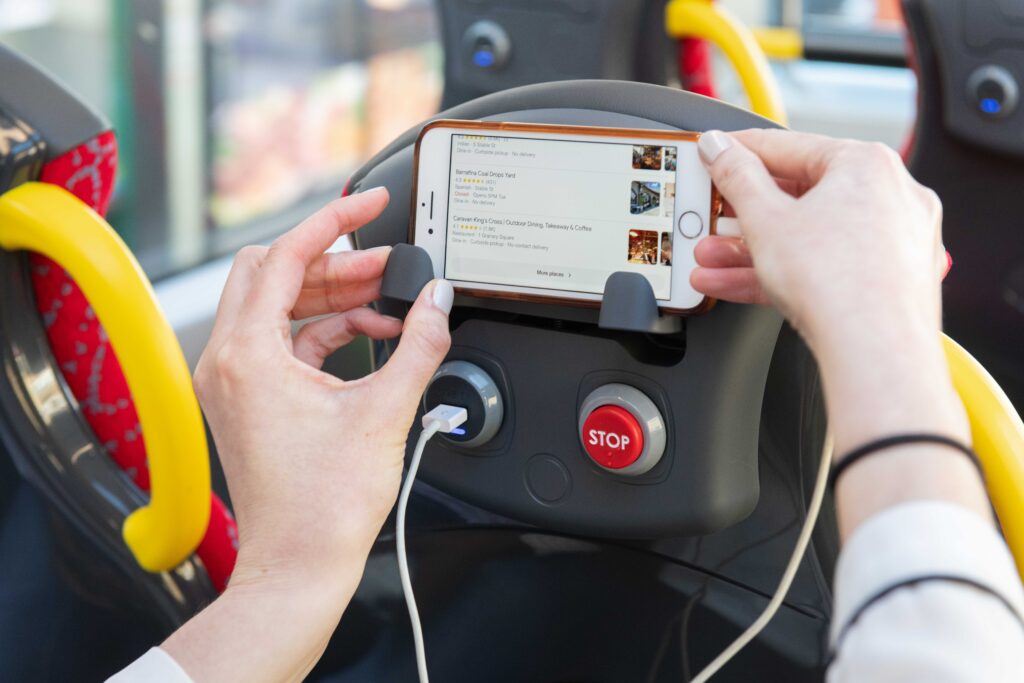 The buses also offer features to assist passengers who are less able to stand. The priority seats are covered with contrasting colour schemes to help differentiate them from standard seats, and a larger wheelchair and buggy area is provided to improve accessibility.
Onboard CCTV cameras have also been upgraded to provide higher-definition footage.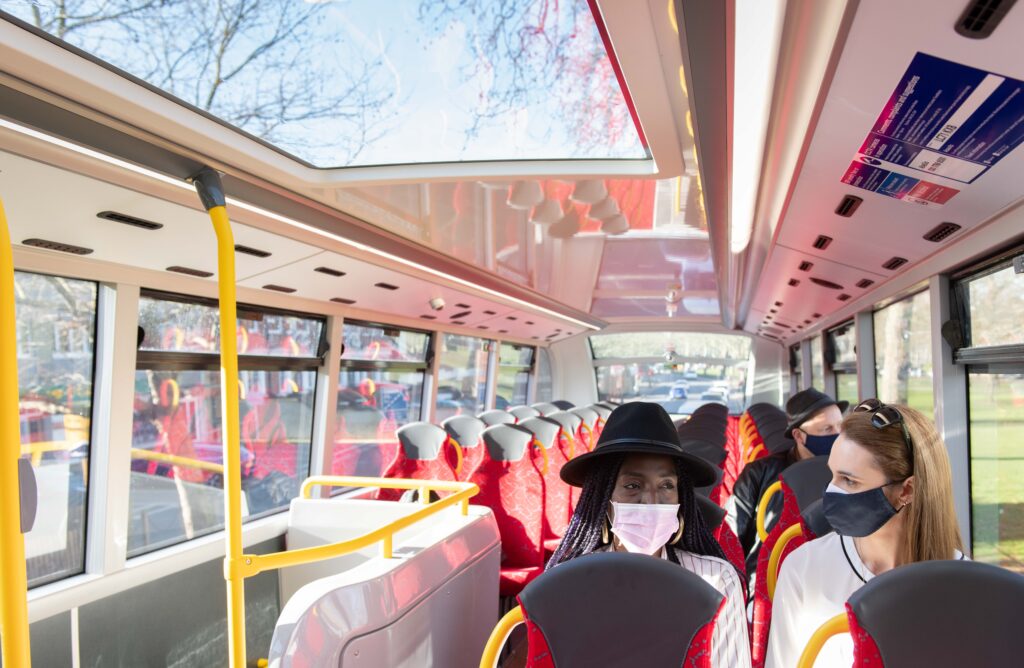 © Transport for London
These all-electric vehicles join the growing number of zero-emission buses in operation across London, with TfL aiming to convert the whole fleet by 2034.
"We have made significant progress in developing zero-emission buses and with bus safety over the last few years, leading the way for the rest of the UK. Ultimately any evolution of the bus in the capital is focused on the customer. These brand new buses on route 63 show our ambition to enhance the customer offer, bringing together for the first time a suite of new features that improve everything from comfort to journey speeds, and make buses the obvious choice over the car."
To further the appeal of these buses, new digital signage provides customers with real-time information as they travel, including the time to the next stop, disruptions and service updates for Tube and Overground. Later in the year, most bus shelters will also have similar information screens.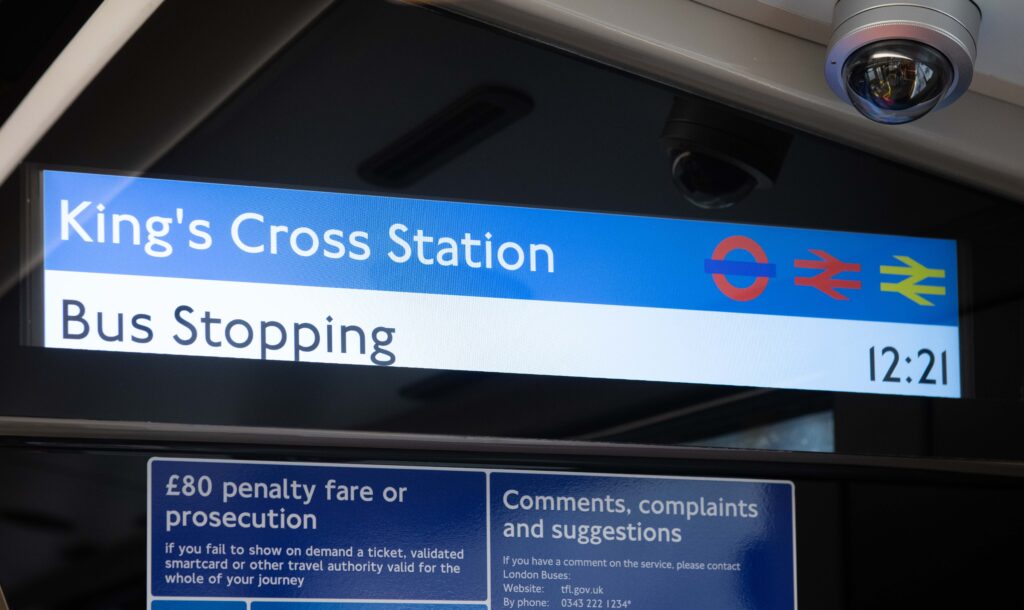 © Transport for London
The first buses came into service on route 63 in December, and the whole route is set to be transformed in the coming weeks.
TfL now hopes to secure a long-term funding deal with the government so they can deliver more of these ultra-modern buses and replace their current, less green, ageing bus fleet.
"It's great to see the introduction of this cleaner, safer and 100 per cent electric bus fleet on route 63. As ridership levels on the route return close to pre-pandemic levels, these new buses will play a significant role in encouraging Londoners back onto our bus network. Investing in these new buses and the wider network is now more important than ever - to both encourage sustainable travel and to support the capital's recovery from the pandemic."