Solaris Bus & Coach has signed a contract with the Romanian Municipality of Bucharest for the supply of 100 Solaris Trollino 12 trolleybuses to operate in Romania's capital.
The order was placed on 29 December 2022 and has a value of almost 60 million EUR.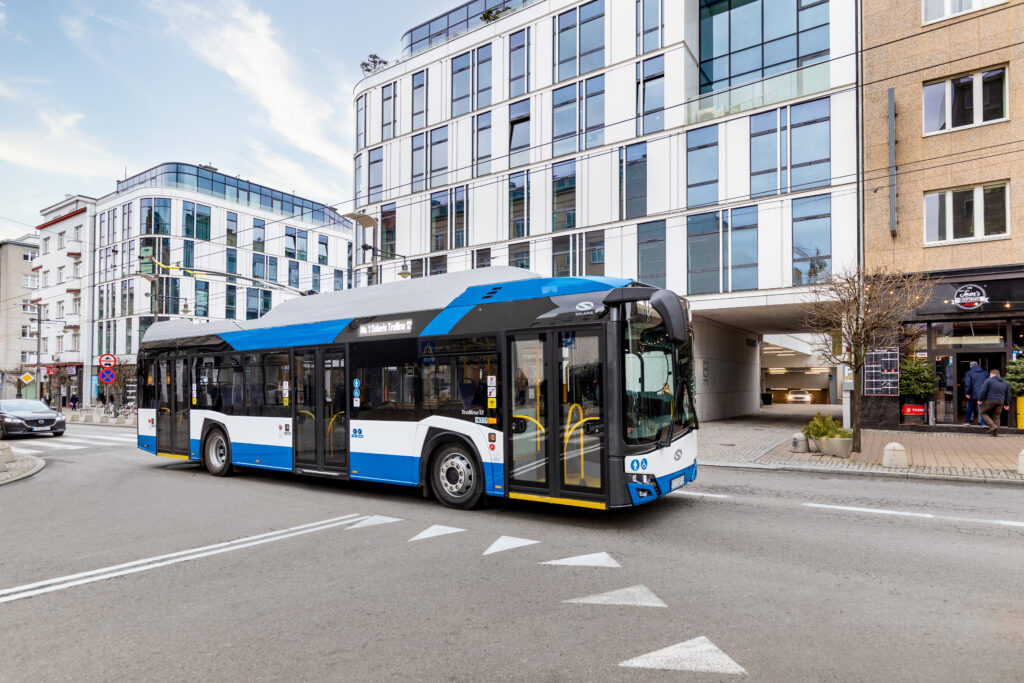 The trolleybuses will be delivered to Bucharest at the end of 2024. They will then be operated by Societatea de Transport Bucuresti.
The 12-metre vehicles will be powered by a 160 kWh traction motor. Each bus will also be fitted with a battery to enable it to travel distances of up to 20 kilometres without a connection to an overhead catenary. The batteries will be recharged en route via in-motion charging technology and overnight at the depot.
On board, the trolleybuses will have air conditioning, a monitoring system, passenger information screens and USB chargers. They will be able to carry up to 90 passengers at a time, with 25 seated.