The city of Łódź has contracted Solaris to supply eight Urbino 18 articulated electric buses and the corresponding charging infrastructure.
The zero-emission Urbino 18 electric vehicles will enter service in the second half 2023 and will be able to operate 24 hours a day thanks to their high-capacity batteries and fast chargers.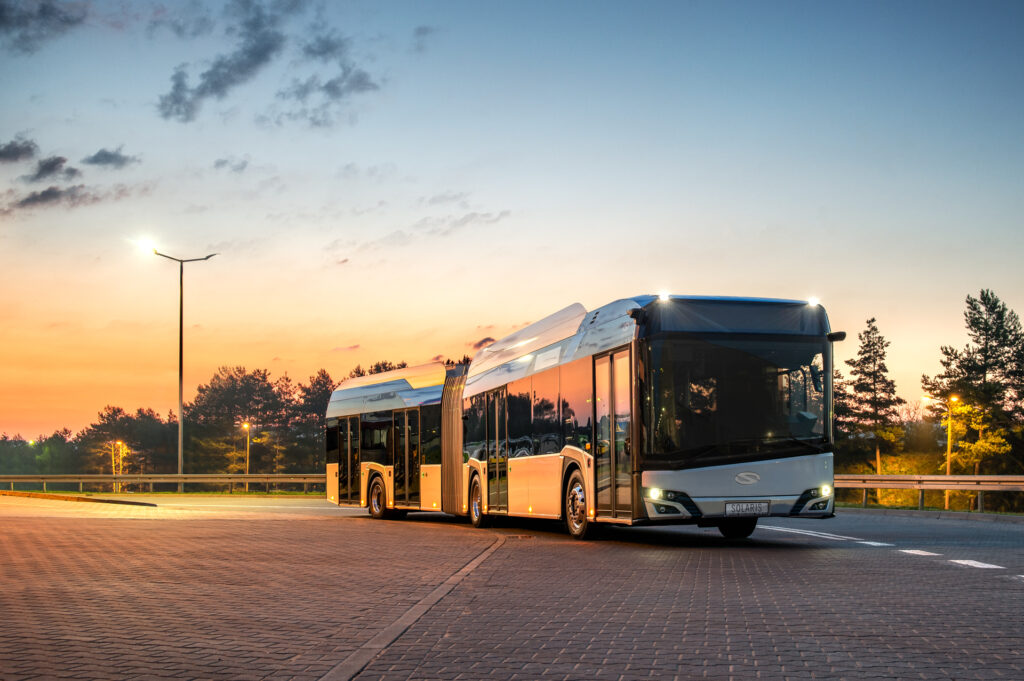 This is Solaris's first contract to supply electric buses to Łódź. The order is valued at nearly 32 million PLN (7 million EUR).
"The signing of the contract for 8 state-of-the-art electric buses,taking place today, is an event of enormous importance for us. We are pleased that Łódź will be yet another city on the electric map of zero-emission Solaris buses.
"We are also very proud to be able to support the city in the implementation of such ambitious undertakings. These determined efforts to electrify public transport in Łódź will set an excellent example for numerous European towns and cities."
The new buses will be powered by high-energy batteries with a total capacity of over 400kWh. They will be charged via both a plug-in connection and an inverted pantograph.
The Urbino 18 electric vehicles will be equipped with fully automated air-conditioning and will have space for at least 110 people, with 35 seated.
They will also feature an electronic ticketing system and a passenger information display with a self-adaptive volume that reacts to the surrounding noise levels.
In addition, the vehicles will be delivered with eSConnect, a remote diagnostic system that provides information such as the battery charging status and the bus's expected range to help the operator optimise its fleet.