Miejskie Przedsiębiorstwo Komunikacyjne (MPK) has contracted Solaris to supply 18 articulated Urbino 18 electric buses for the city of Kraków, Poland.
This contract is worth over 98 million PLN (21 million EUR) and also includes the option to order an additional 3 Urbino 18 vehicles.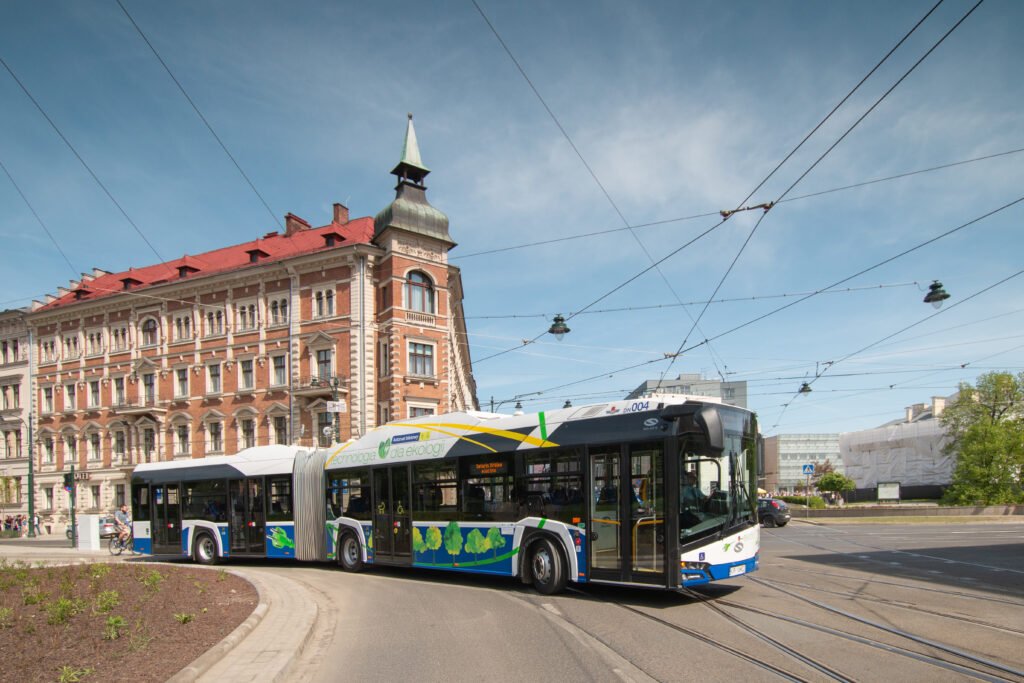 The electric buses will be compatible with both plug-in and pantograph charging. They will have a 2-2-2-2 door layout and will be able to carry 141 passengers, with 43 seated.
In addition, the new buses will be equipped with efficient air conditioning and heating, a comprehensive passenger information system, video surveillance and USB ports. These systems will all be powered by electricity.
This order builds upon MPK's ongoing relationship with Solaris, increasing its fleet of Urbino electric vehicles to 114 units.
Furthermore, the Urbino 18 hydrogen model was also launched in Kraków in September, and MPK has been testing the 12-metre hydrogen-powered Solaris bus in the city since June.