The Société de transport de Montréal (STM) is trialling a new tool developed with Transit to help passengers manage detours on its bus network.
The AI-based feature is now available in Beta on the STM website and Transit app to help passengers better plan their trips by viewing alternate routes, as well as temporary and relocated stops.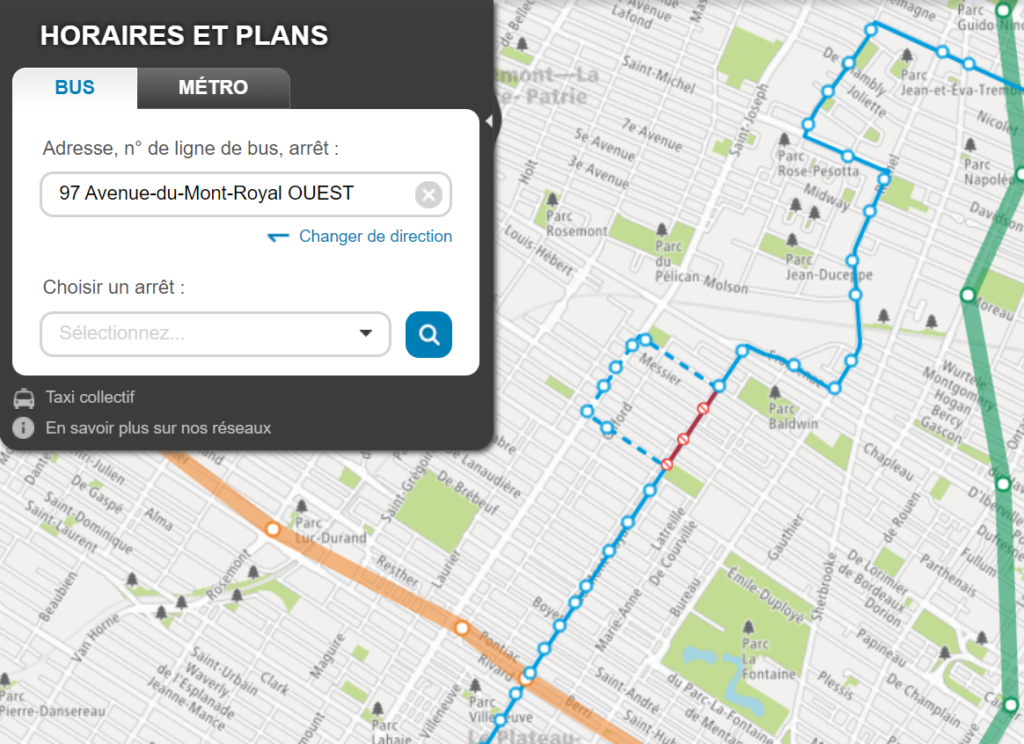 This project is supported by 200,000 CAD in funding from the Quebec government.
"We are developing this solution to meet a real need among our customers as we seek to leverage technology to improve the customer experience. We know that it can be difficult to keep track of detours in our extensive 500-square-kilometre network. Thanks to support from the Quebec government, we have taken the opportunity to work with Transit to develop an innovative, functional solution."
The new tool allows customers to locate out-of-service stops and the corresponding temporary stops. It also marks any detours with a dotted line and displays out-of-service sections in red.
To determine these updates, the AI-powered feature uses statistics from thousands of STM bus trips. Once three vehicles in a row deviate from their regular route, Transit records the new route and begins showing it in the app.
Using data on vehicle acceleration and deceleration alongside the locations of existing stops in the area, the app also detects and displays temporary stop locations.
On average, updated routes and stop locations are displayed in the app and on the STM website within an hour of the first vehicle's deviation.
"Detours have long been a major annoyance for our users. We are very happy to have developed this solution in collaboration with the STM and the Ministère de l'Innovation de l'Économie et de l'Énergie. The new feature automatically detects, analyses and displays detours and temporary stops within an hour after they begin.
"This is a significant step forward for all Montréal public transit users, and we cannot wait to start working with our other partner transit agencies to integrate this technology into their networks as well."
Following this trial period, STM and Transit will assess the tool's performance and the accuracy of the information presented.
STM will then consider how to proceed with a potential launch of a finalised version of the feature.