Scania and public transport authority, Luleå Lokaltrafik (LLT) have contracted Sono Motors to test its Solar Bus Kit on diesel buses in Sweden.
This project aims to optimise the efficiency of Sono Motors's solar technology for buses in northern climates.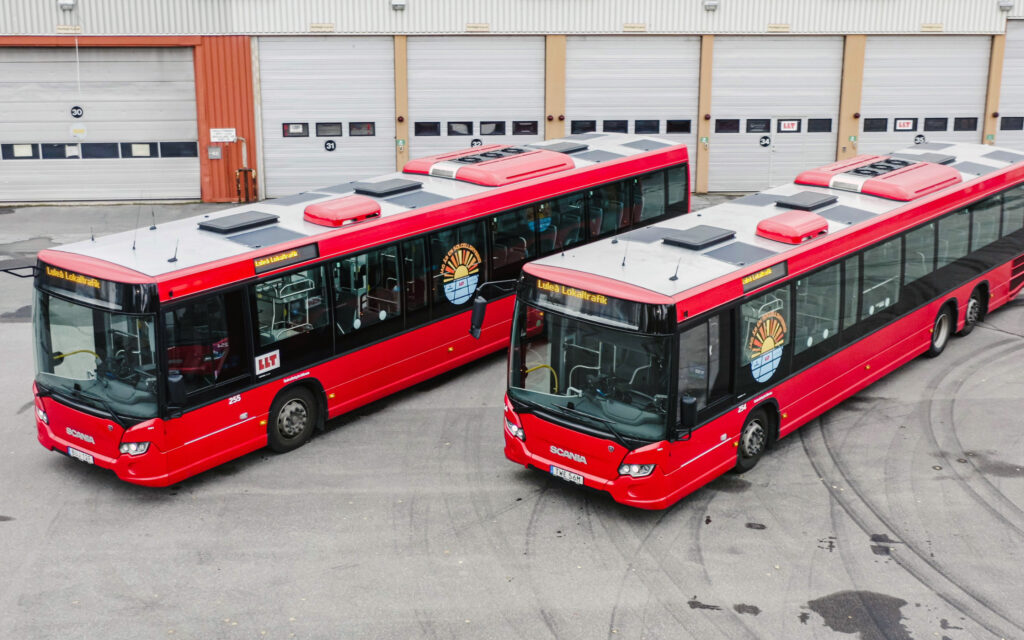 Six of LLT's Scania Citywide K320 diesel buses will be equipped with the solar technology to provide cleaner public transport in Luleå. This has the potential to save approx. 2.9 tonnes of CO2 and up to 1,100 litres of diesel per bus each year.
It is thought that solar technology could also help increase the range of electric buses in the future.
"LLT's goal is to provide public transportation that has the least amount of impact on the environment. This project is a part of our work to evaluate new technologies and decrease our carbon footprint. By 2030 half of our buses will be fully electric. Solar-equipped diesel buses will help us learn the pros and cons of this technology.
"Solar is one of the future's large-scale energy sources and it's good for us at LLT, the climate, and the city of Luleå to gain more knowledge and insight on how solar technology can be implemented as a future mobility solution."
The Scania Citywide K320 is the latest bus model for which Sono Motors has optimised its Solar Bus Kit, following the MAN Lion's City and the Mercedes-Benz Citaro.
© Sono Motors
"Sustainable public transport is one of the most important pillars of the revolution of mobility. Our Solar Bus Kit was developed as a scalable retrofit product intended to help public transport authorities to start saving diesel and reduce emissions today. We are happy to have found two partners in Scania and LLT who share our values, and it is gratifying to see the fruit of our efforts now on the roads of Sweden."