An additional 23 biogas buses are being added to Nottingham City Transport's (NCT) fleet.
The new biogas double decker buses are being delivered to NCT following its 7 million GBP (8.5m USD | 8.35 EUR) investment in the 23 new vehicles.
NCT already operates the world's largest fleet of biogas double decker buses, comprised of 120 vehicles that have travelled over 15 million service miles since July 2017.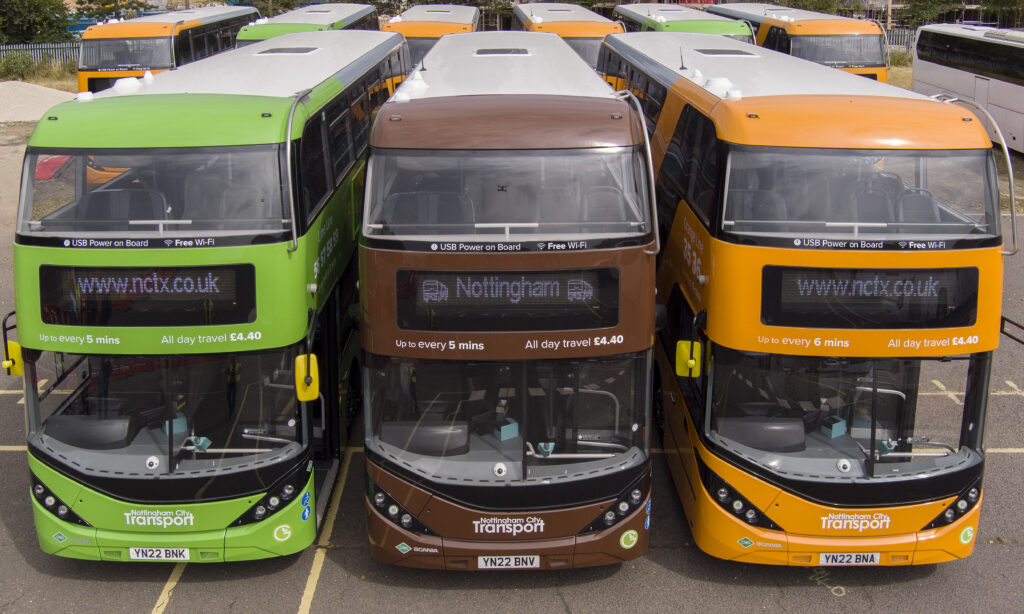 Biogas is produced through anaerobic digestion, using food waste, farm waste and sewage. The methane emitted from this process is captured, treated and turned into fuel.
This use of biogas has enabled NCT to halve its diesel consumption from 8 million litres to 4 million litres per year. In addition, the existing buses have prevented over 26,000 tonnes of CO2 and 180,000 kilograms of NOx emissions from being emitted.
"NCT is committed to minimising its impact on the environment and we already operate one of the greenest bus fleets in the country. Our bio-gas fleet has contributed to much improved air quality in and around Nottingham and this investment in 23 further bio-gas buses will improve it further."
The 23 new Enviro400CBG City biogas buses have been developed by Scania and Alexander Dennis Limited (ADL).
They will operate on NCT's Brown 15, 16, 17; Orange 35, 36 and Lime 56, 57, 58, 59 lines and are expected to begin service by the end of August 2022.