Sono Motors has unveiled its Solar Bus Kit to help public transportation companies reduce fuel consumption and greenhouse gas emissions.
The retrofit solution was unveiled at the company's 'Celebrate the Sun' event in Munich, which was attended by more than two thousand guests.
Sono Motors's Solar Bus Kit has been designed for the common 12-metre public buses in the European market, including the Mercedes-Benz Citaro and MAN Lion City.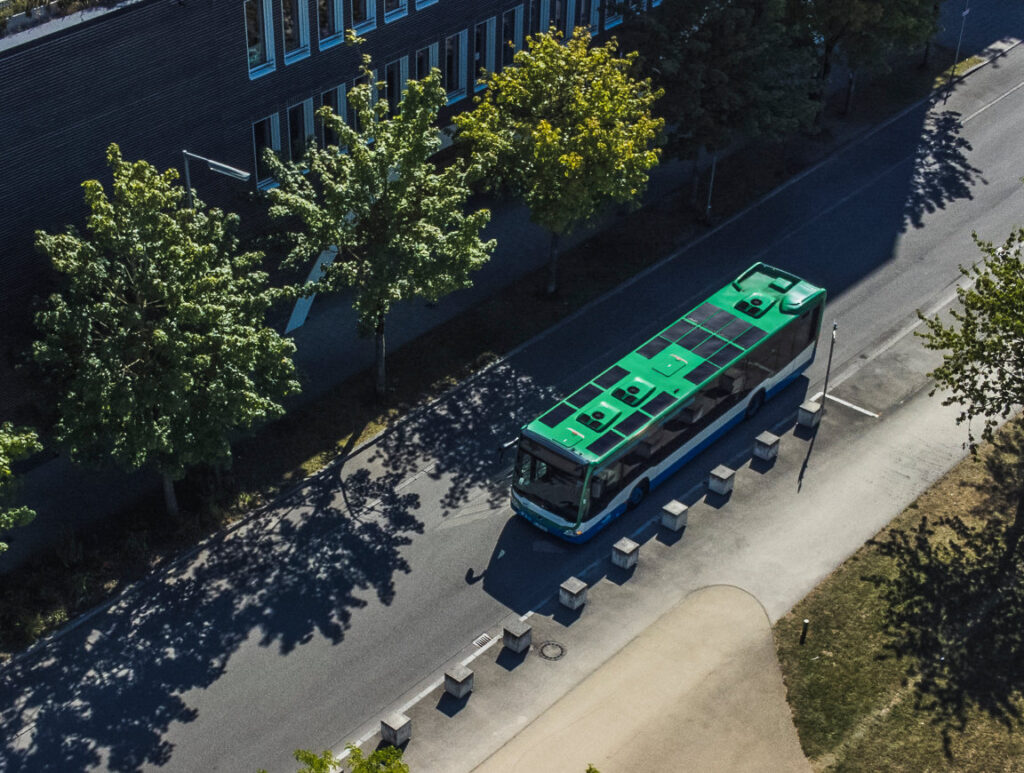 The Solar Bus Kit allows subsystems such as heating, ventillation and air conditioning (HVAC) to be partially powered by renewable energy to save fuel, costs and carbon emissions.
Indeed, Sono Motors states that each kit can reduce fuel consumption by 1,500 litres a year and save up to 4 tonnes of CO2 annually. These benefits provide a payback time of approximately 3–4 years for bus fleet operators.
Sono Motors is currently partnering with 19 companies worldwide, including MAN Truck & Bus, to implement this solar technology on a variety of vehicles.
"Our solar technology is already contributing to climate protection and reducing CO2 emissions for numerous partners. In Munich, for example, we are collaborating with the city's public transport company and are thereby supporting the city's clean air targets. Such partnership projects demonstrate the potential of our technology for the transport sector."
The company states that it will announce more details about its Solar Bus Kit during the IAA Transportation event in September 2022.