Public transport operator, Nobina has ordered 4 VDL Citea LE-122 electric buses that will enter service with Västtrafik in Ale, Sweden.
These units will be the first of VDL's new generation of Citeas to operate in Sweden.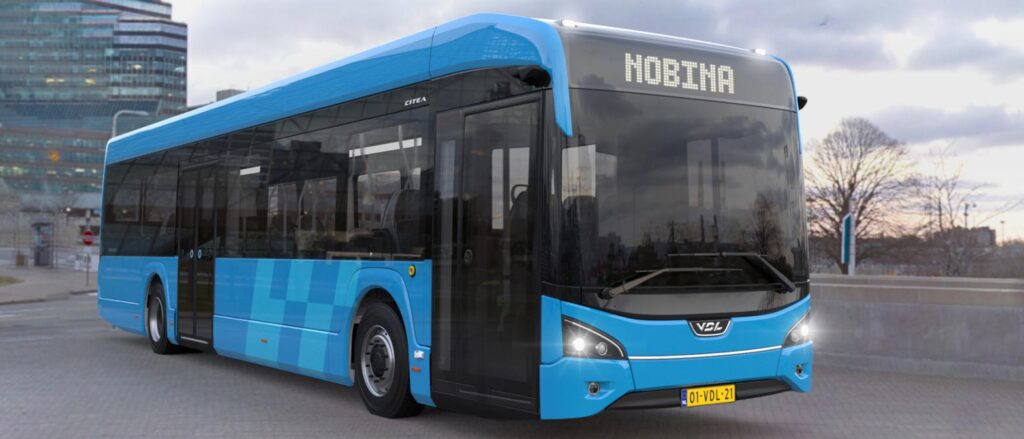 "The new product generation is based on VDL's long experience with electric public transport. Many interesting technical solutions and new concepts ensure low energy consumption, a long range and high comfort for both driver and passengers. Development is moving very fast and as the largest public transport operator in the Nordics, and with the most electric buses in the fleet, we look forward to an exciting exchange with VDL Bus & Coach."
The buses will be equipped with 490kWh batteries to provide exhaust-emission-free regional transportation.
The model has been designed to offer low energy consumption and high passenger capacity. Its modular side walls are made of lightweight composite materials and its batteries have been integrated into the floor structure to provide optimised weight distribution.
"We are very happy about the trust that Nobina has placed in us. Nobina and VDL have collaborated for many years, and it is fantastic that together we can be at the forefront when electric operation is seriously becoming the first choice, even in regional operations."
The electric buses will be produced in a new carbon-neutral factory in Roeselare, Belgium. The model has already undergone extensive testing in the winter climate of northern Sweden and will enter service in Ale in summer 2023.