Connect Bus has contracted Ebusco to supply 47 Ebusco 3.0 12-metre and 18-metre electric buses for use in Växjö, Sweden.
These buses are scheduled for delivery at the end of 2023.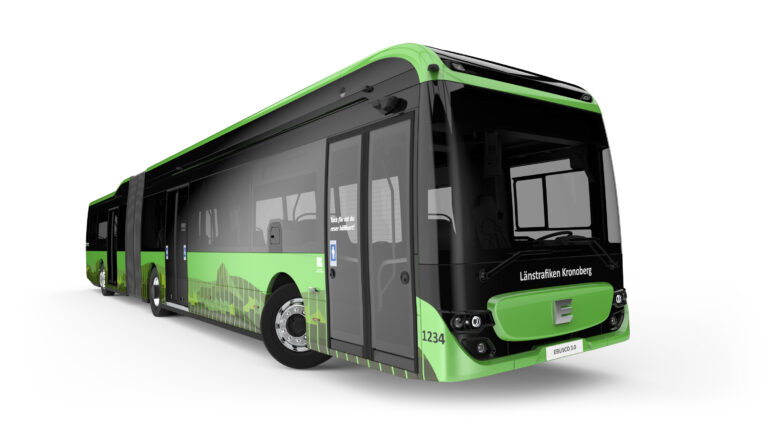 "Connect Bus is looking forward to receiving the first batch of Ebusco 3.0 buses both 12-metre and 18-metre buses. With this order we are investing in a healthier living environment and taking a next step to making zero emissions the new standard."
Connect Bus operates public transport services and school bus services in Sweden and Norway. The company has approximately 3,700 employees and operates around 2,600 vehicles.
The 29 Ebusco 3.0 12-metre and 18 Ebusco 3.0 18-metre buses will be used for the Länstrafiken Kronoberg transit agency in Växjö, Sweden.
This contract follows Ebusco's first Swedish order to supply 23 18-metre Ebusco 3.0 electric buses for Västmanland and Örebro Län.
"It is great to see that shortly after our first contract, we are now able to go straight ahead with a second contract with a beautiful customer like Connect Bus. It is yet another confirmation that our growth plans can be implemented, both with existing customers and, as in this case, with new customers. We look forward to the continued cooperation with Connect Bus."