Cardiff Bus launched a new fleet of 36 electric buses at an event in Cardiff city centre on 14 January.
The Yutong E12 electric single-decker buses will contribute towards reducing emissions and air pollution in the Welsh capital.
The new buses now account for 24 percent of Cardiff Bus's fleet and are expected to all be in service across the city by the end of January.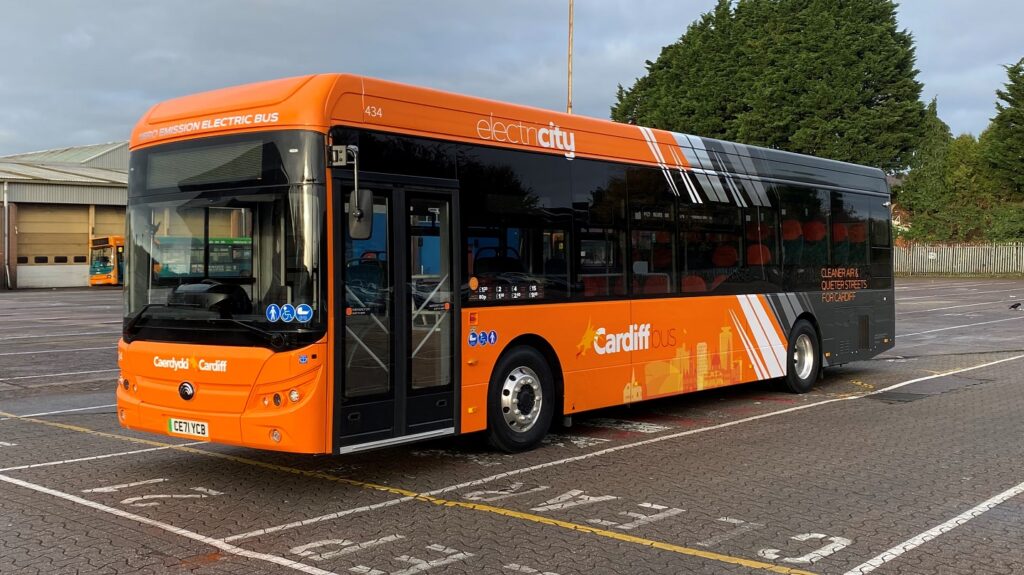 The buses are estimated to save 650,000 tonnes of carbon emissions over their projected 12–15 year operational lifetime. Alongside this environmental benefit, the electric buses will also provide customers with a quieter ride.
"We take our role in improving the air quality in Cardiff very seriously and we know that this development is going to be instrumental in ensuring city life can continue in a more green and sustainable fashion."
Cardiff bus will use Zenobē's charging infrastructure, as well as Zenobē's end-to-end software product to manage the charging process and the resulting power requirements for the 36 electric buses.
This investment is a joint effort between Cardiff Bus and Cardiff Council after a successful bid for funding from the Department for Transport's Ultra-Low Emissions Bus Scheme that aims to improve air quality and make sustainable transport the future of city mobility.