Transport for Greater Manchester (TfGM) has awarded Willmott Dixon Construction Ltd the contract to transform Stockport's bus station into a modern transport interchange.
The new transport interchange will feature a two-acre rooftop park that is set to improve the town's recreation opportunities by providing additional green space for leisure while also encouraging wildlife and biodiversity.
The fully accessible, covered passenger concourse will be situated beneath the rooftop park and will feature seated waiting areas, cycle storage facilities, and 20 bus stands, which will enable future growth for the town's bus services.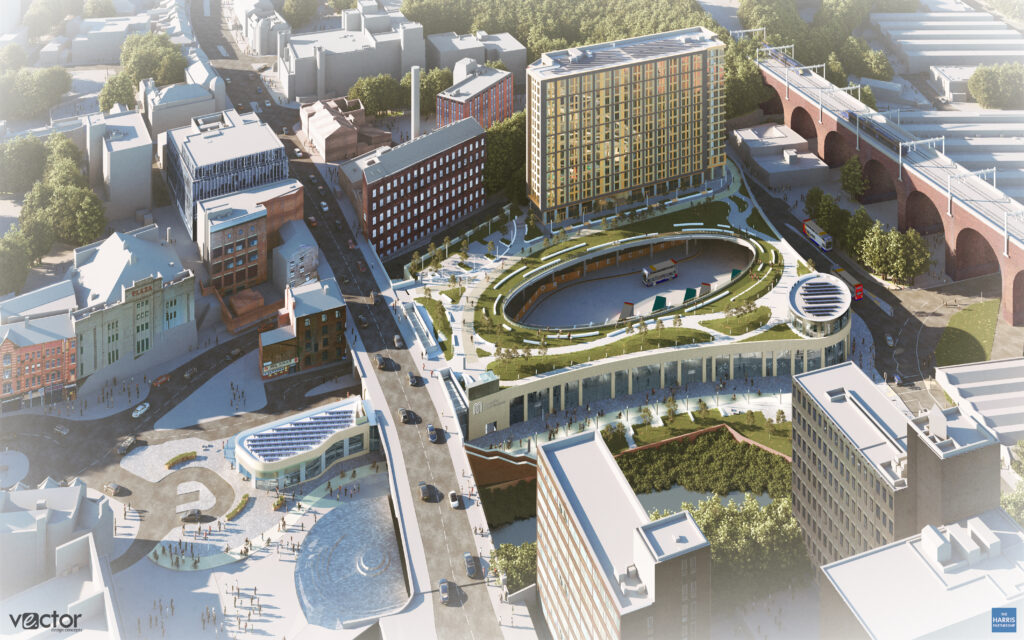 The new Stockport interchange will also provide new cycling and walking routes to the train station, the Trans Pennine Trail, and the town centre.
"We are delighted to be working with Willmott Dixon to bring together this landmark development for Stockport town centre. The new interchange, which is due to open to passengers in 2024, will act as a welcoming gateway for the town and provides much improved facilities for public transport users."
The multi-million pound project is part of a major redevelopment scheme undertaken by Transport for Greater Manchester, Stockport Council, and the Greater Manchester Combined Authority.
In addition to offering enhanced bus services and connections, the development will deliver a residential element comprising 196 high quality apartments in the heart of the town centre.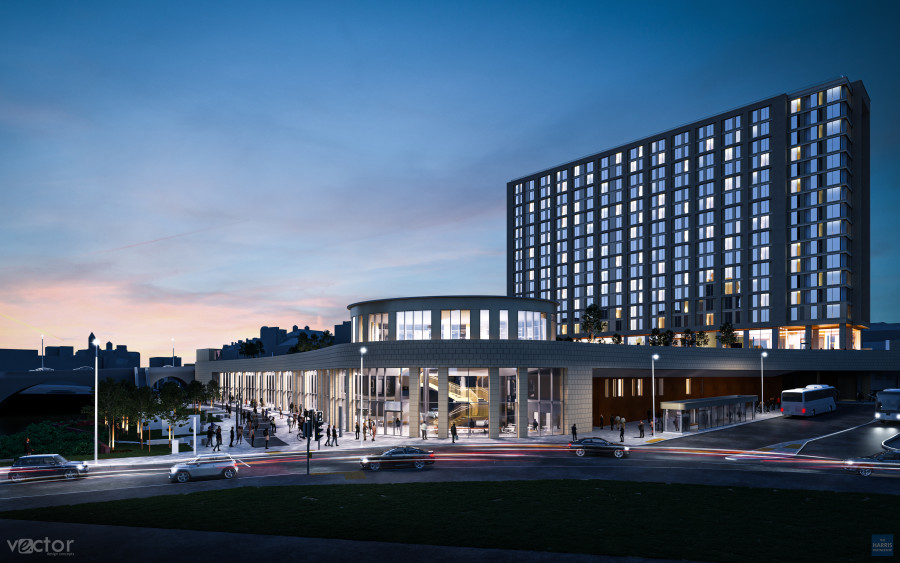 © Transport fro Greater Manchester
|
licence
"I'm really excited that we are creating a state-of-the-art transport hub for the borough, which will encourage use of sustainable transport, but also good quality new homes and a rooftop park in the heart of the town centre for people to spend time in and enjoy. Work has now begun on the new interchange - the site is already unrecognisable, with the old station fully demolished - and I'm looking forward to following its progress over the upcoming months."
Despite the significant transformation, the new Stockport interchange will acknowledge the past by retaining some of the old bus station's glass panels.
Willmott Dixon will work on the project alongside local supply chain partners to create 40 local jobs, as well as apprenticeship and trainee programmes that aim to upskill the next generation of construction professionals.
"We are proud to be working in partnership with TfGM, Stockport Council and the development, design and funding partners to play our part in shaping the future of Stockport town centre and creating a transformational new gateway for local people. This is an exciting investment in Stockport, and the project's dynamic design will boost the town centre's biodiversity and create a vibrant, innovative space that celebrates the town's rich history and unique character."