Masats has been chosen by the company Promech, a subsidiary of the British company Woodall Nicholson, to supply advanced electric door systems for its new HYVIA project for a hydrogen-powered urban minibus.
HYVIA is a joint venture between the Renault Group and Plug Power, a company dedicated to hydrogen mobility.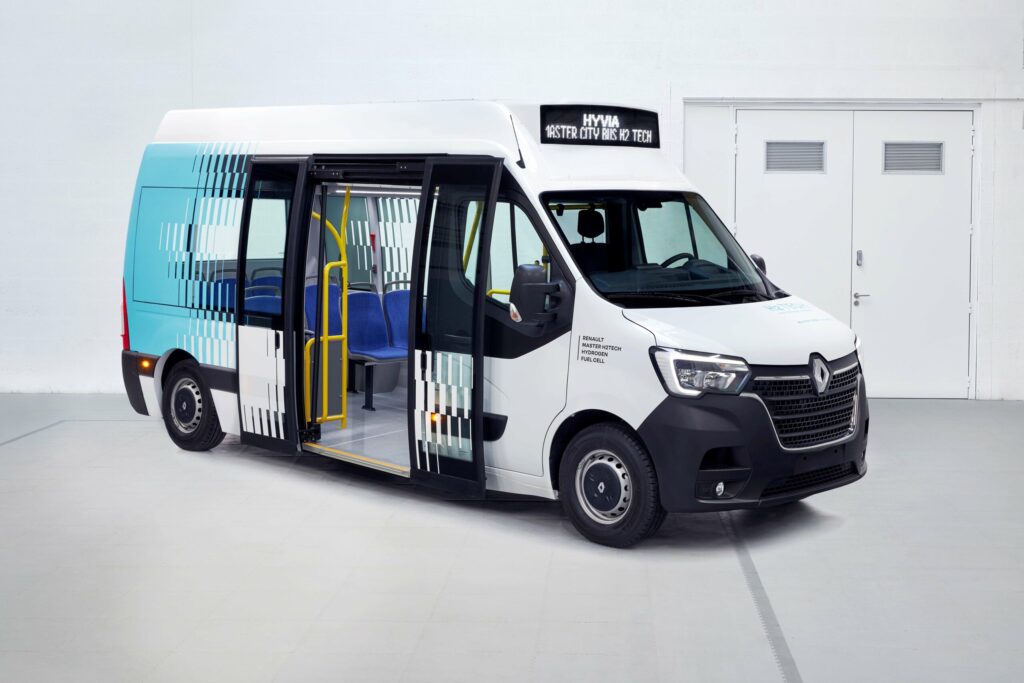 This project, based on the Renault Master platform, has resulted in the Renault Master City Bus H2-TECH, which is offered as a passenger transport vehicle with hydrogen technology and a range of 300km. HYVIA plans to expand its product range.
The Masats product chosen for this new minibus is the 028Av2 12V compact electric door. The system is ideal for urban minibuses, as it is very compact, takes up little interior space, and offers fast operation and passenger safety.
The pre-series phase started at the end of 2021 and is scheduled to go into series production in mid-2022.
This article was originally published by MASATS.