Alexander Dennis Limited (ADL) and BYD UK have delivered their 1000th zero-emission electric bus under their electric vehicle partnership.
The BYD ADL Enviro400EV double decker bus was delivered to Stagecoach in Aberdeen, Scotland. The order was part-funded by the Scottish Government and was delivered during Scottish Bus Week.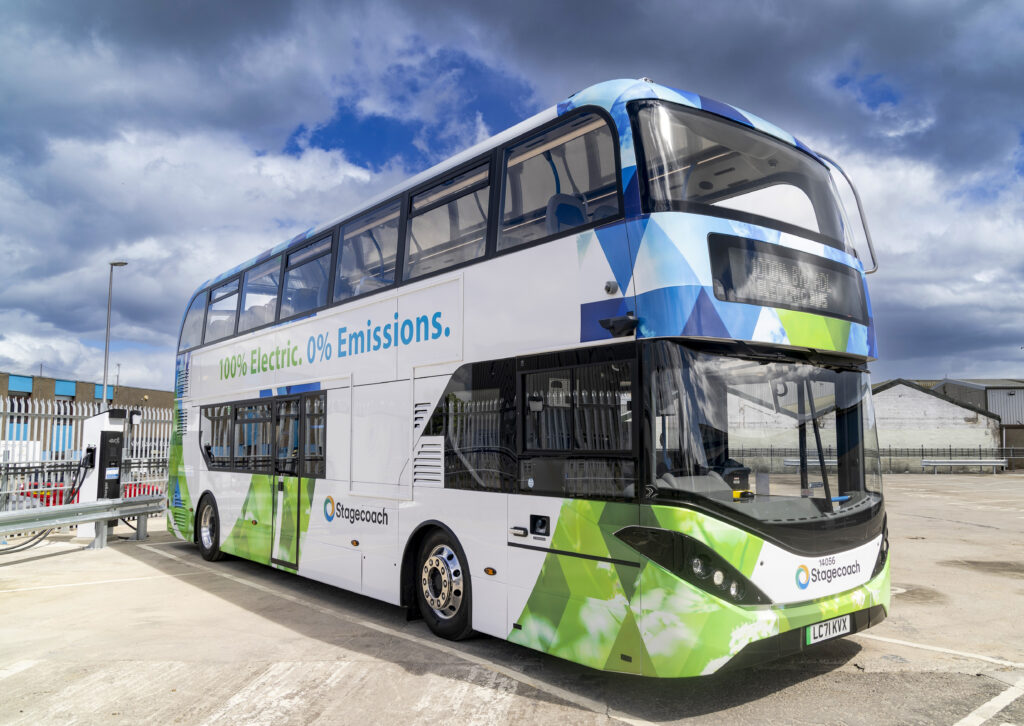 Since establishing a partnership in 2015, BYD and ADL have delivered 1000 electric buses to companies across the UK, with sales accelerating rapidly in the past year as the nation transitions to zero-emission transport. Indeed, 500 BYD ADL electric buses were delivered over the partnership's first 5 years, but the delivery of its 1000th vehicle took place just one year later.
"This milestone demonstrates the incredible pace at which the transition to zero-emission mobility is now happening thanks to bus companies' drive for innovation and Government support. With 1000 electric buses now on the road, our customers benefit from the BYD ADL partnership's unrivalled experience."
This delivery completes a fleet of 22 BYD ADL Enviro400EV double deckers ordered by Stagecoach in Aberdeen with funding from the Scottish Ultra-Low Emission Bus Scheme. Furthermore, Stagecoach has since confirmed an order for an additional 13 electric buses of the same type for Aberdeen thanks to funding from the Scottish Government's Zero-Emission Bus Challenge Fund.
"We are all really excited to be sharing BYD ADL's celebration of delivering its 1000th fully electric bus. Introducing these new vehicles reflects the investment both we and Scottish Government are making thanks to the Scottish Ultra-Low Emission Bus Scheme and the funding made available to support the delivery of the new buses. There has never been a more important time to take action to address the climate emergency and play a part in helping Scotland deliver on its net zero ambitions whilst improving local air quality in Aberdeen."