Zenobē has partnered with National Express to deploy the first fully electric shuttle bus service for passengers travelling to and from Glastonbury Festival.
This initiative aims to pave the way for the decarbonisation of mass passenger transport to and from large-scale events in the UK.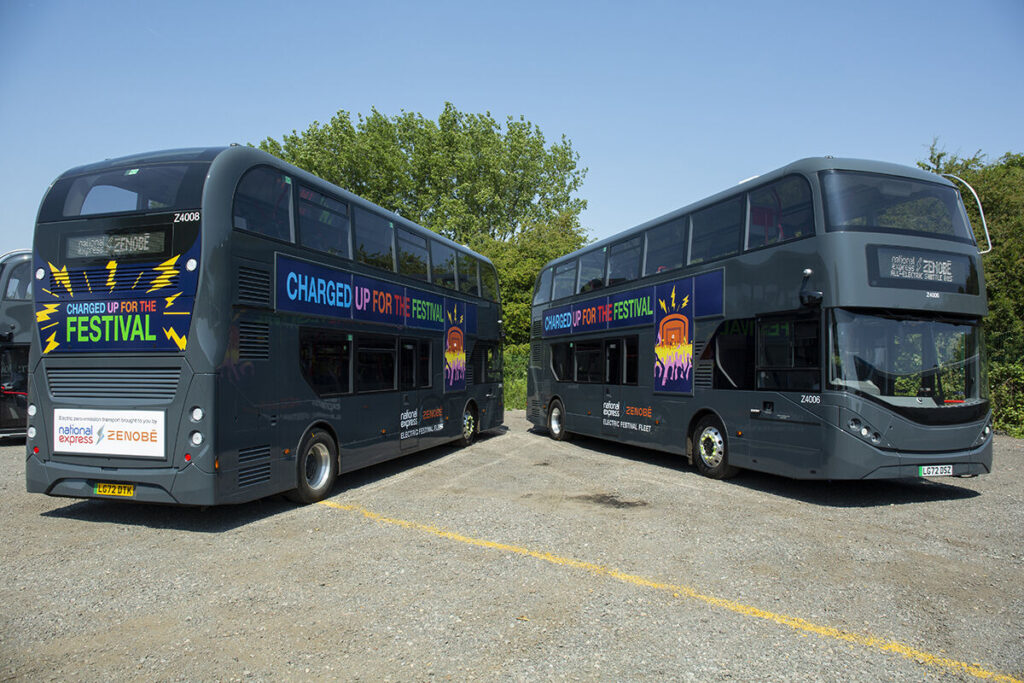 Throughout the festival, Zenobē is providing eight electric double-decker buses for National Express to operate on its Bristol-Glastonbury route.
In addition, Zenobē has set up a pop-up charging station that enables National Express to charge the vehicles without having to travel to a central bus depot.
This pop-up charging solution aims to address one of the largest barriers to the electrification of transport to and from festivals, which are often held in remote locations with limited charging points.
The charging station consists of four fast DC chargers and a Powerskid made from second-life batteries. After each charge, the buses can travel up to 173 miles.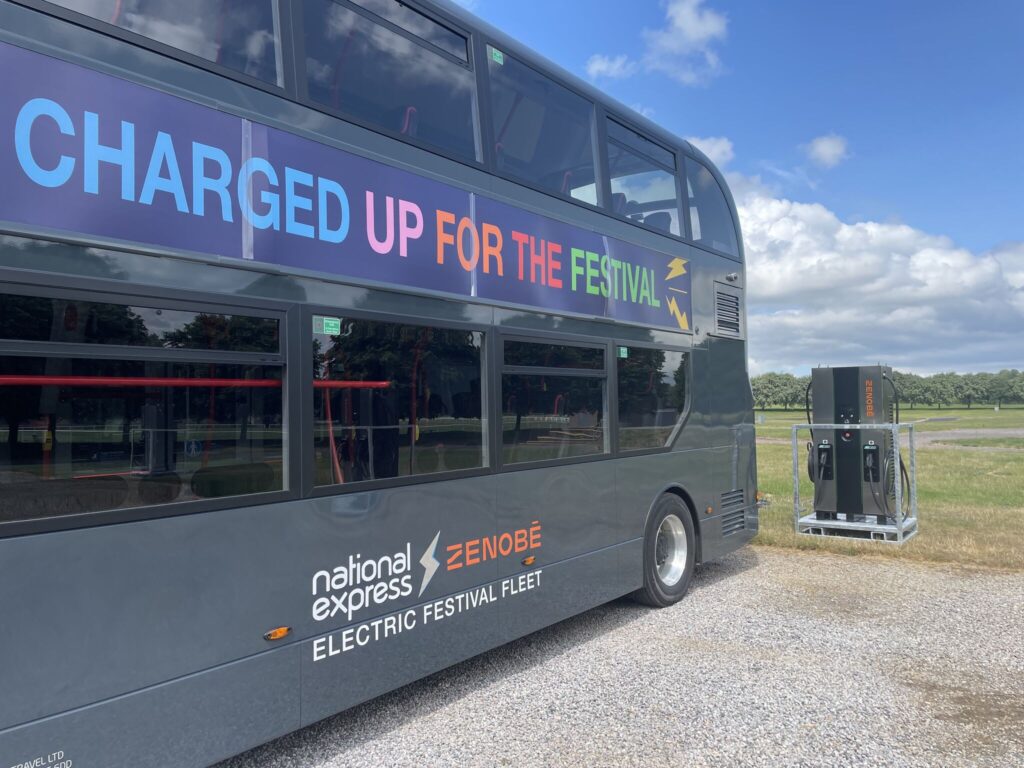 © Zenobē
The shuttle service is operating from Bristol Bus & Coach Station to Worthy Farm, with each bus making three journeys a day. At the tailpipe, these vehicles are avoiding the emission of 348 kilograms of carbon compared with diesel alternatives.
By combining the provision of electric buses with pop-up charging infrastructure, Zenobē believes that it has now created a prototype approach for other festivals and large-scale events to replicate.
"This summer we're providing the first sustainable bus route to what is arguably the world's most iconic music festival, and we're pleased to be partnering with National Express to reach another milestone together.
"We've paired two of Zenobē's unique offers: second-life EV batteries and our Electric Transport as-a-Service platform, to enable National Express to easily and affordably access an electric bus fleet and conveniently charge it near to the festival site.
"It marks an important step in the decarbonisation of the festivals and events industry, where huge numbers of people flock to remote locations for just a few days but to date have not had sustainable ways of getting there. It's an innovative solution for sustainable festivals and events travel which we look forward to introducing to the sector."
This partnership with National Express builds on the existing relationship between the two companies. As part of this relationship, Zenobē is also providing 130 electric buses for National Express to operate in Coventry.