GreenPower Motor Company Inc. has announced a lease/purchase agreement for a manufacturing facility in South Charleston, West Virginia to produce zero-emission, all-electric school buses.
The state of West Virginia has already committed to purchasing at least 15 million USD of the facility's vehicles.
The acquired property for GreenPower's manufacturing facility contains an 80,000 square foot building and covers 9.5 acres. GreenPower plans to start manufacturing electric school buses in the facility later this year.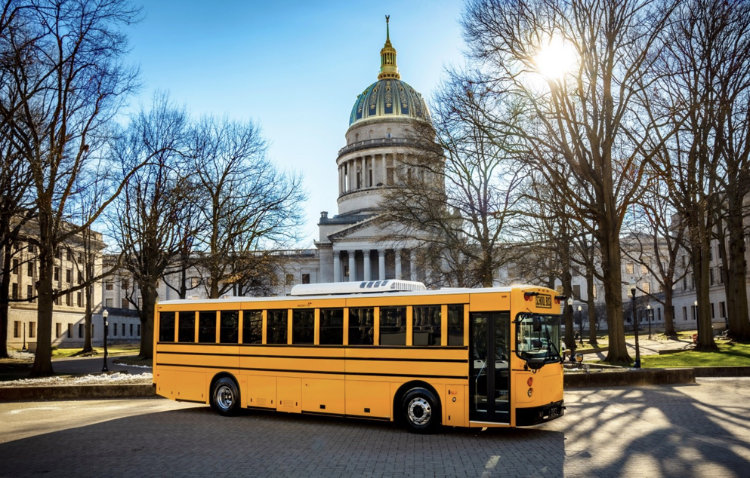 "GreenPower is pleased to announce that its zero-emission, all-electric school bus manufacturing operations are expanding east of the Mississippi River, with West Virginia becoming our school bus manufacturing base of operations for the region."
Riley stressed the importance of this development at a press conference on 12 January, citing studies from the Natural Resources Defense Council. The studies estimate that school bus diesel fumes expose children to a cancer risk that is 46 times greater than that considered significant under federal law. Exposure to NOx exhaust fumes from motor vehicles can also trigger respiratory health problems such as asthma and bronchitis, especially as children's respiratory systems are still developing.
"The majority of school buses have a significant flaw as they expel tons of toxins into the air releasing harmful substances, including hydrocarbons, carbon monoxide and other hazardous pollutants that adversely affects children's health and academic performance. Compounding the concern is the results of recent studies showing that air pollutant levels inside school buses can be greater than the ambient levels outside the bus."
GreenPower's planned manufacturing facility for zero-emission, all-electric school buses is therefore expected to benefit the health and well-being of West Virginia's community.
Furthermore, as electric school buses are a more sustainable and environmentally-friendly mode of transport, their popularity is rapidly increasing. Indeed, in 2021, the US Environmental Protection Agency awarded 10.5 million USD in funding to replace 473 older diesel school buses with electric models in 40 states.
GreenPower's manufacturing facility and the state of West Virginia's commitment to purchasing electric vehicles consequently demonstrates the continued drive to electrify North America's school buses and eliminate harmful emissions.
"West Virginia is ideally positioned to lead the nation in transitioning to electrification of the transportation network, battery research and development, and environmentally sustainable vehicles. We look forward to a great partnership with GreenPower as they are welcomed to our state as a respected corporate citizen."