Rebus Regionalbus Rostock has ordered 52 Solaris Urbino hydrogen buses for use in Güstrow, Germany.
Under this contract, Solaris will supply 47 12-metre hydrogen vehicles and five articulated 18-metre units by the end of 2024.
This marks Solaris' largest order to date for vehicles powered by hydrogen fuel cells.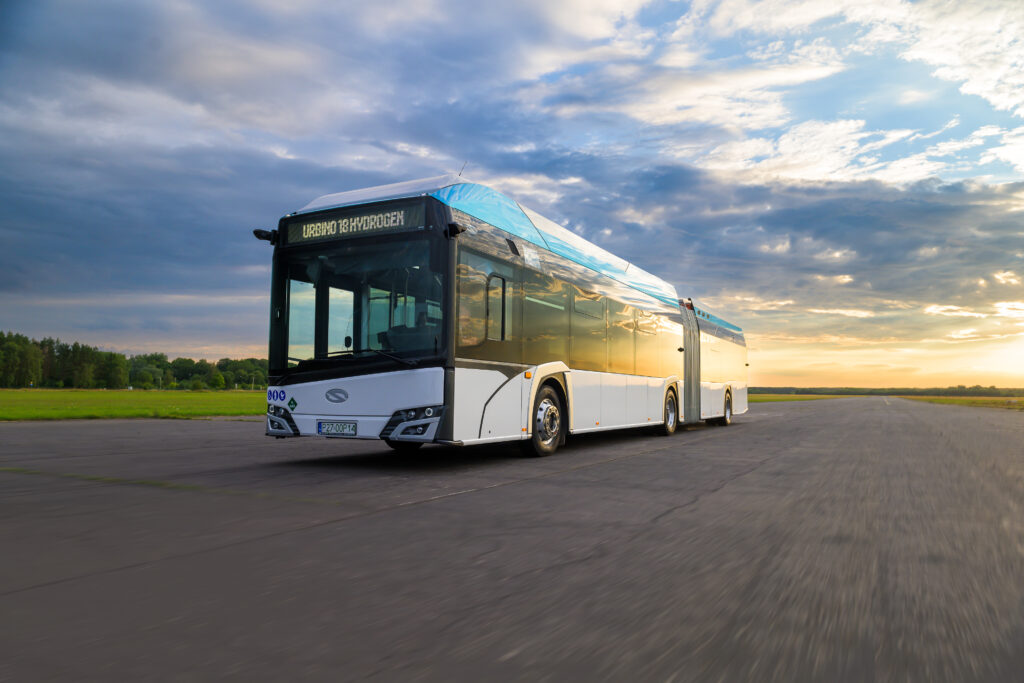 Solaris will equip the Urbino 12 buses with 70kW hydrogen fuel cell units, while the articulated units will be fitted with 100kW fuel cells.
The buses will also feature high-power batteries to support the fuel cells during peak power demand.
"Solaris has the widest range of zero-emission vehicles of any manufacturer in Europe. This, combined with our years of experience, provides great support for our customers in the process of transitioning to zero-emission public transportation. We believe that the future of this transformation lies in the synergy of different technologies. In this particular case, it was hydrogen that proved to be the best possible solution. I'm glad that Solaris hydrogen buses will soon become a symbol of sustainable mobility in the Rostock region."
To facilitate the operation of the new buses, two hydrogen refuelling stations will be built at Rebus Regionalbus Rostock's depots in Güstrow and Bad Doberan.
The purchase of these vehicles and the construction of their supporting infrastructure supports the regional government's aim to transition public transportation in Rostock County to hydrogen power in the coming years.