Switch Mobility Announces Launch in Spain
Switch Mobility to establish Advanced Manufacturing and Technology Centre in Castilla y León, Spain.
Switch Mobility has announced the establishment of a new electric vehicle factory in Valladolid, Spain. With a significant presence already in the UK and India, the new facility will extend Switch's footprints as part of the company's global plans.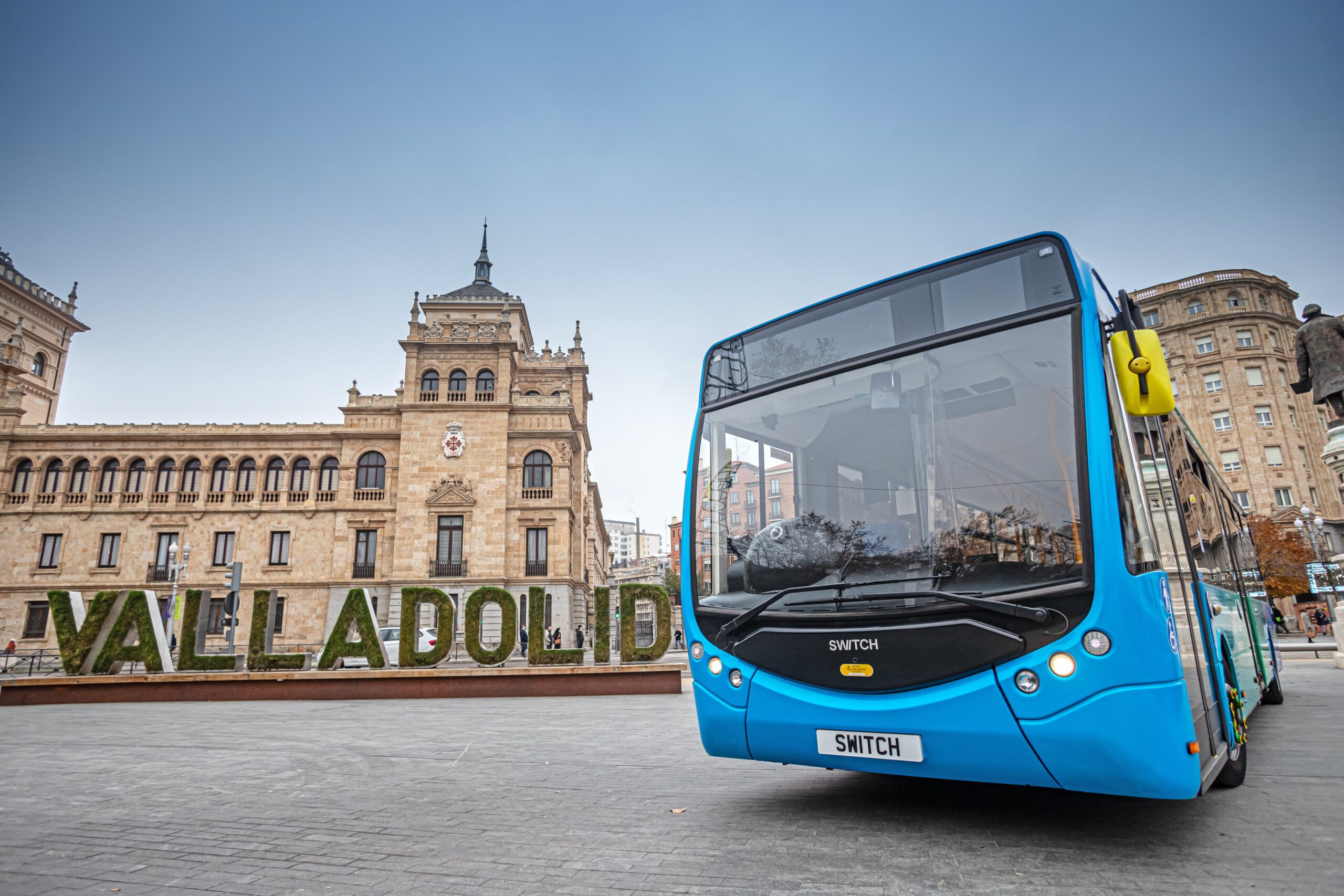 Switch's first facility in continental Europe will see the company invest around 100 million Euros over the next 10 years. The hub will comprise two state-of-the-art production lines, and is expected to see the first vehicles in quarter four 2022. With an initial focus on the manufacture of electric vehicles for the European market, and Research and Development of Switch's next-generation of electric buses and light commercial vehicles, the site will have capacity to also serve markets further afield, including South America. Switch has worked closely with the Spanish national and regional governments during the planning stages, and is also closely collaborating with the local Town Halls. A memorandum of understanding was signed in October.
"We are delighted that Switch is today launching its first site in continental Europe in the province of Valladolid, Spain where we will benefit greatly from the regions abundance of talent. Supporting our well-established sites in the UK and India, our Spanish facility will provide us with crucial access to the European market. On behalf of the board, I would like to thank the Minister of Economy of the Castilla y León Government, Carlos Fernández Carriedo and the Mayor of Valladolid, Oscar Puente who have been hugely supportive of the project and have worked closely with Switch over the last six months. I look forward to building on this relationship as we develop Switch's advanced, carbon-neutral facility and work with the region to support their transition to a fully electric bus fleet."
In keeping with Switch's zero carbon philosophy, all operations will be powered entirely by renewable energy and a state-of-the-art energy monitoring and management system will be installed. Carbon neutrality will remain a priority during the construction phase, with materials sourced from suppliers with credible net zero policies and sustainable commitments and logistics operated by electric vehicles wherever possible.
"We thank Switch Mobility for the trust place in Castilla y León. The government of Castilla y León will continue to strengthen the factors that have led to this decision, especially the qualifications of the regions employees, the network of first and second tier suppliers and the institutional stability. All of this has led to foreign investment continuing to place its trust in Castilla y León. The autonomous Government and its President Alfonso Fernandez Manueco will continue to ensure Castilla y Leon remains a region of investment and quality employment."
With a strong automotive supply chain within the region, excellent transport links and a high level of skilled automotive engineers and operatives, Switch has identified Castilla y León as the ideal location for their facility. The facility will generate significant economic benefit to surrounding communities, creating up to 2,000 talented direct jobs and around 5,000 indirect jobs. Construction of the new centre will commence on 27th January 2022.
"Switch Mobility's project is fully in line with our commitment to industrialize and diversify Valladolid's industrial make-up. The sustainable mobility policy promoted by Valladolid City Council aims for complete decarbonisation and a rapid transition from combustion vehicles to zero-emission mobility. Today is a great day for Valladolid, which gains an industrial project that generates skilled employment, wealth and innovation. A project that represents a better future for our region."
This article was originally published by Switch Mobility.