Digital innovation from Flowbird is enabling cities, transport operators and passengers around the world to embrace a new era of transportation enabled by Mobility as a Service (MaaS).
MaaS brings together different modes of transport, including mass transit systems and 'on demand' services such as taxis, car share and active mobility such as bike hire, and increases accessibility through a single user interface, such as a mobile app with journey planning.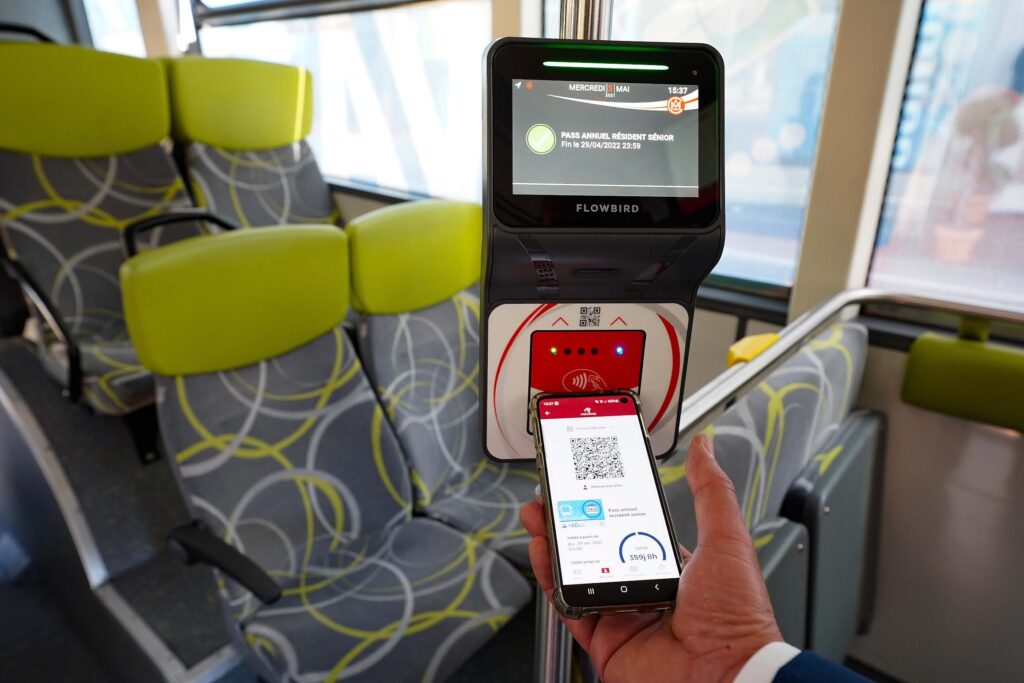 Among the latest cities to benefit from Flowbird's MaaS expertise is the Principality of Monaco, which has launched Monapass, an app-based system that makes it easy for residents and visitors to plan, book and pay for a range of transport services.
This includes access to fares and ticket payment for bus services, electric bike hire and on-street parking, plus real-time journey planning.  In addition to improving the ticketing and payments experience for users, Monapass also promotes Monaco's green and active mobility agenda, which aims to reduce light vehicle traffic by 20% by 2030.
The Monapass Scheme Integrates Bike Hire
At the same time, Flowbird is also deploying Open Payments on to Monaco's CAM bus network, enabling open-loop payments to enable passengers to use their bank card as a transport ticket.
Passengers simply tap on a validator with their contactless payment device (which can be a EMV card or smart device such as a phone and watch) when boarding. Flowbird technology records the transaction and defers payment automatically, so that users benefit from daily, weekly and monthly price capping rules applied to ensure they get the best value fares for their journeys.
Paul Rogers, Sales and Marketing Director at Flowbird, said:
"Monaco is the latest location to benefit from Flowbird's flexible and evolving MaaS ecosystem.
"Successful MaaS models around the world are centred on public transportation networks. This is because they already possess the essential building blocks for a MaaS ecosystem – modular and multi-vendor back offices, secure ticketing and payment systems, customer information processes (including apps and websites), data integration capability and established multi-operator settlement processes.
"Monaco was delivered in just a few months from project inception, to go live. In the UK, central government, devolved administrations and transport authorities also recognise the potential MaaS brings for transforming ticketing and payments for multimodal transport. This has wide ranging benefits for reducing congestion and pollution whilst incentivising active travel."
This article was originally published by Flowbird.