Daimler Buses has successfully delivered 864 Mercedes-Benz buses to the Área Metropolitana de Lisboa (AML) region around the Portuguese capital.
The order consists of 633 Mercedes-Benz Conecto low-floor buses, 157 Mercedes-Benz Intouro inter-city buses, 50 compact Mercedes-Benz Citaro K low-floor buses, four Mercedes-Benz OC 500 bus chassis and 20 minibuses based on the Mercedes-Benz Sprinter.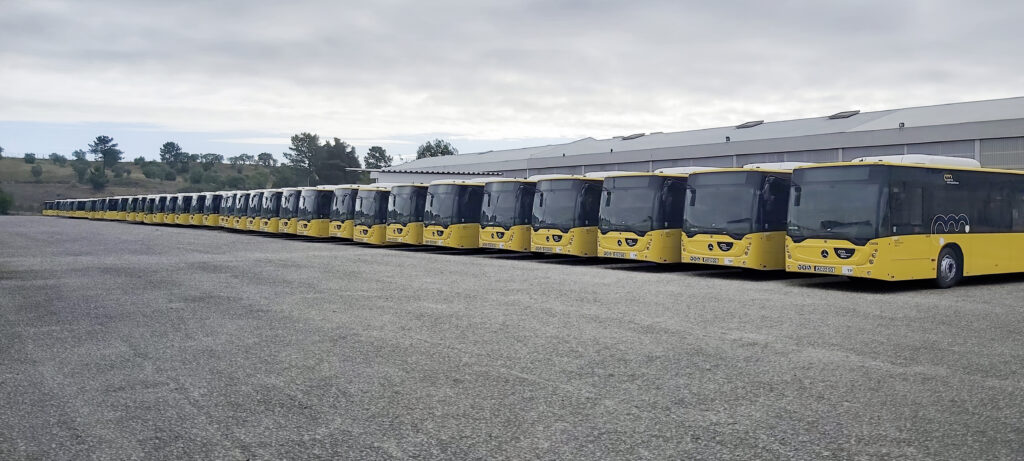 These deliveries began in 2021 and were completed at the end of December 2022.
"The record order from Portugal with 864 Mercedes-Benz buses is an outstanding success for Daimler Buses and a real milestone for EvoBus Portugal."
The buses will be operated by Alsa Todi (154 vehicles) and Barraqueiro Transportes (710 buses) in the AML region.
They are equipped with features such as preventive brake assist, tyre pressure monitoring (TPM) and air-conditioning systems.
The Conecto, Intouro and Citaro K models consist of low-emission Mercedes-Benz OM 936 engines with an output of 220kW and Voith Diwa 6 automatic transmissions. This technology makes them more economical and environmentally friendly compared to older models.