Real-Time Passenger Feedback Improving Operational Performance
When discussing the many benefits of passenger feedback solutions, it can be tempting to focus on the longer-term advantages that tracking customer sentiment can provide. Indeed, these should never be overlooked; an operator can utilise feedback data to measure satisfaction levels over time, better understand why their passengers feel the way they do, and action improvements to their services as an end result.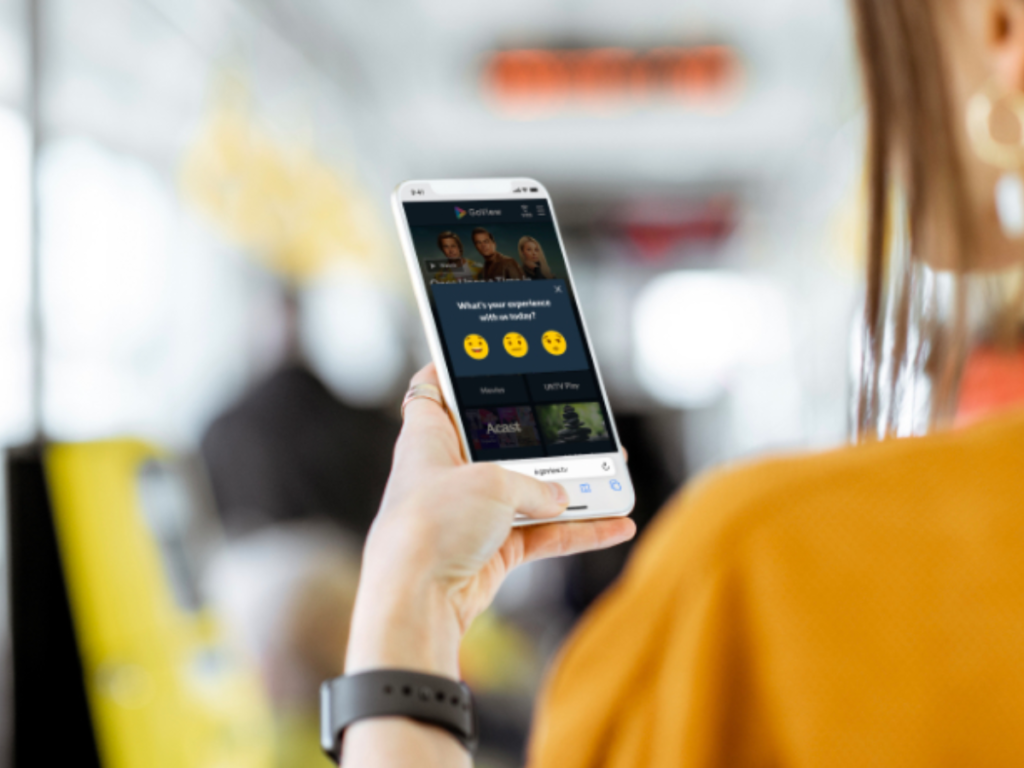 However, in this article I'd like to elaborate on another aspect, which often doesn't attract so much attention: Namely, the capacity for passenger feedback to identify / fix issues relating to onboard assets, and the operational and safety benefits that this can deliver.
Identifying Faults in Near Real-time
Traditionally, feedback from passengers was primarily captured manually. Transport operators would be required to send staff armed with clipboards and forms out to vehicles in order to ask travellers for their thoughts; this was a cumbersome undertaking which could only ever capture data from a small percentage of a fleet, and retrospectively.
More recently, passengers could be invited to complete feedback forms sent via email once they had completed a journey. Again, this was less than an ideal process, since it was not always clear which journey/vehicle their feedback related to, and issues could still take quite some time to rectify once raised. Passengers using a service regularly could be left frustrated that feedback they had flagged was taking too long to be investigated.
In contrast, nowadays it's possible for those travelling to submit feedback directly from their smart device while they are still on the vehicle. This not only significantly simplifies the feedback process for passengers but also means that operators are given access to invaluable live data regarding their fleet and onboard equipment.
Feedback can be automatically tagged with details of the exact vehicle (and, when relevant, carriage), route, and time of day, further facilitating the ease by which any issues can be pinpointed. It's even possible for automatic alerts to be triggered according to certain criteria; for example, if a particular type of feedback is provided.
With access to live feedback regarding their services, transport operators can notify staff situated on a vehicle of any issues which might be able to be fixed straight away, dispatch engineers to investigate a problem further, or organise an appropriate time for a vehicle to be brought back to a depot, if deemed necessary.
Facilitating a Two-Way Conversation
Capturing real-time feedback in this way can be especially useful in cases where there are limited numbers of staff working on a vehicle. Issues can be identified directly by one of the many passengers using a particular service, rather than staff being required to carry out laborious and time-intensive manual checks.
It's also possible to implement a messaging service as part of a feedback solution. This not only helps passengers feel listened to and engaged with, it can help operators as part of the trouble-shooting process too. A passenger sat on a vehicle right now might be able to provide useful further details which make it simpler to identify the root cause of a problem and enact a faster solution.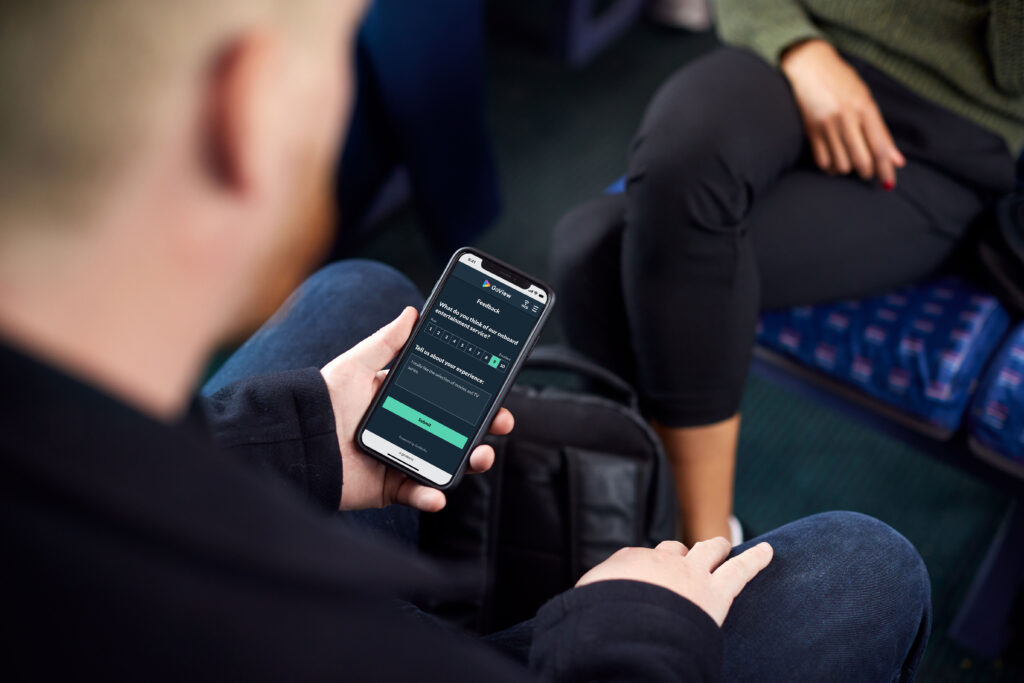 Using Feedback to Deliver Safety & Security Benefits
One can imagine many scenarios in which feedback generated by passengers relates to onboard issues which are far more than matters of mere convenience. For example, a faulty air conditioning system during the temperature extremes of the summer or winter months can pose a health risk to travellers, and therefore warrants being known about as soon as possible.
Feedback provided can also work in parallel with data generated by other onboard systems. For instance, a passenger might use a real-time feedback form to alert an operator to a piece of abandoned luggage; the issue could then be further investigated via live video surveillance feeds to identify exactly whom left it behind, and whether there is any cause for further concern (e.g. in the case of a potential security threat). Similarly, a passenger may flag that one of the toilet doors is malfunctioning; onboard telematics data might then help ascertain exactly when, why and/or how the problem began.
Real-time feedback solutions such as those offered by Icomera even allow the possibility for passengers to directly contact the Police in the event of an incident; this can be useful if violence were to break out, for instance. Messages sent using this functionality can automatically include details of the vehicle and its calling pattern, saving passengers manual efforts, and enabling authorities to intercept it, if required.
Enhanced by Next-Generation Connectivity
Finally, it's worth mentioning the integral role that onboard connectivity can play here too. Since feedback can be delivered via passenger Wi-Fi systems, optimal Internet connectivity helps ensure that information can get back to the operator as quickly as possible.
In a passenger feedback trial that took place with West Midlands Metro in the UK, 5G connectivity was leveraged to increase the speed by which data could be processed. It also allowed for the use of different types of passenger-generated feedback data to be more easily handled. For example, passengers connected to the vehicle's onboard connectivity network could send videos and images of any issues they discovered using the Wi-Fi service, without incurring data costs themselves.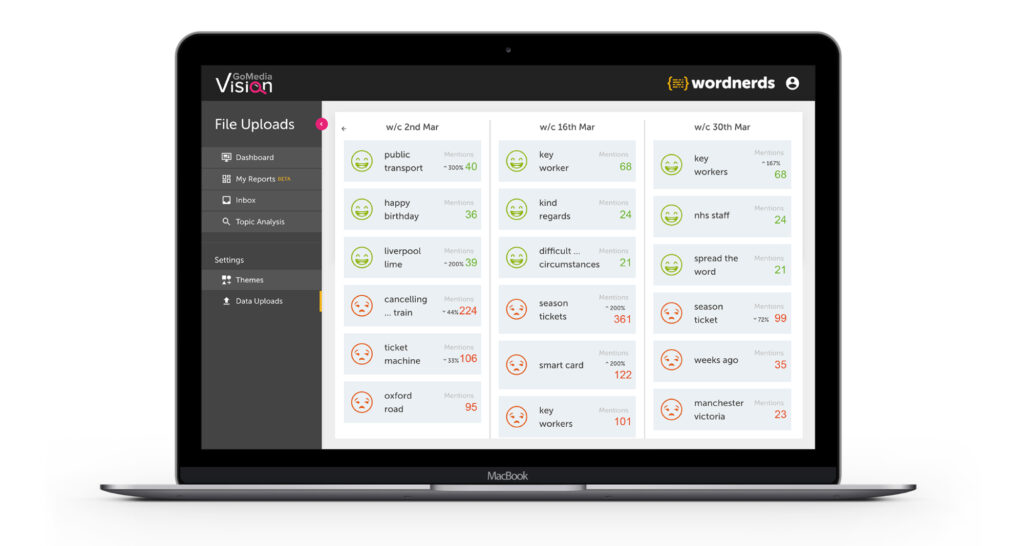 The Power of Now
As we've seen, feedback solutions should therefore not be seen purely as a means to derive passenger-centric data insights, but also as a method to help monitor onboard assets. Combined with other digital applications which harness powerful Internet connectivity, transport operators can more quickly and efficiently diagnose issues relating to their fleet, and work to rapidly fix problems related to their onboard equipment.
Read our Passenger Feedback and Sentiment Analysis guide here.
This article was originally published by Icomera.