In a world of increasingly ubiquitous connectivity and access to information, passengers rightly expect to receive the right information, at the appropriate time, delivered to them in a manner that makes sense.
Real-time information (RTPI) systems can significantly improve the experience of those travelling via public transport. When a passenger is kept fully informed regarding their trip, they feel confident and prepared; they know exactly where they need to head to make an onward connection, what time they should arrive there, and how the remainder of their journey looks.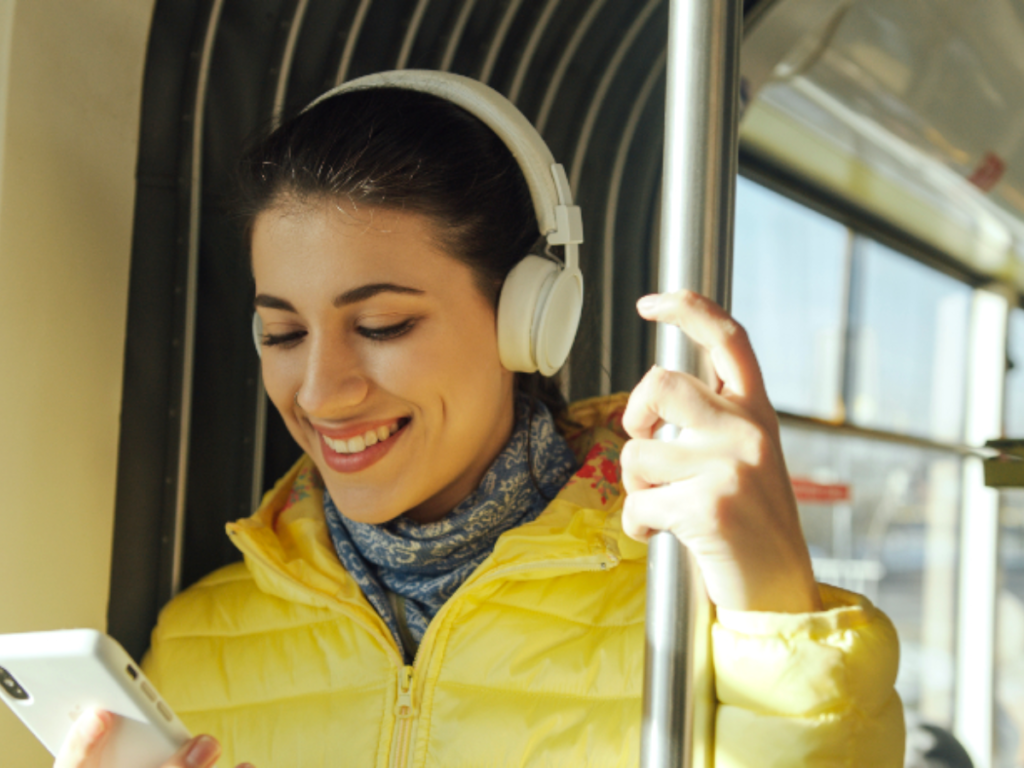 By removing uncertainty through the accurate and timely delivery of information, the experience of navigating a trip is made as stress-free as possible, and the actual / perceived duration of travel is reduced. Passengers don't need to wait for so long at a stop (which can make them feel safer), and they will arrive at their destination feeling relaxed (which naturally increases their propensity to travel using public transport more often). It's little wonder that in Transport Focus' recent report "Britain's Railway: What Matters to Passengers"[1], 'accurate and timely information about train times' and 'being kept informed about delays and the options' both feature within the top 10 issues cited.
Making the Best of a Delay
No-one likes their trip to be delayed, but when a delay occurs there are different ways that transport operators can deal with the situation.
"Poor quality information, particularly during disruption, makes an already frustrating situation worse for passengers, and significantly more challenging for front-line staff."
In contrast, if a passenger is kept informed regarding any delay, they can plan around it, and even use it to their advantage.
By way of a thought experiment, let's imagine it's a cold, wet winter evening, and that John and Jack need to get home after a hard day's work…
Scenario A: John's Journey…
John leaves the office at the usual time, arriving at the station only to learn that his train has been delayed. Information screens provide no further detail on how long he will need to wait, and staff aren't able to help her either. After receiving contradictory and confusing information via multiple different communication channels, he is told that he will need to take a replacement bus service, but no guidance is given on where or when these buses will be departing from. John eventually finds the departure point; he waits and waits, but no bus materialises. Left frustrated and angry by the entire experience, he is forced to pay for a taxi to get home. He complains about the train operating company privately to his friends and family, and publicly via social media.
Scenario B: Jack's Journey…
While still at the office, and in good time before he planned to leave for the station, Jack receives a notification to his smartphone informing him that unfortunately there is a 30-minute delay to his train service. The notification confirms that the train is on its way, and includes a new estimated departure time. This allows Jack to track the train's progress in real-time, and to opt-in to receive any further relevant updates, should he wish to do so; the message also offers Jack a complimentary coffee coupon by way of apology. Jack utilises the extra 30-minutes to do some grocery shopping that he had originally planned to do later in the evening, and to pick up his complimentary coffee. He arrives at the station for the new departure time, boards the train, and arrives home only a little later than usual, given that he has already done his food shopping.
The differences between these two travel scenarios are as clear as night and day. In one, an already bad situation for John is exasperated by poor communication from the train operator at every step. In the other, though an unfortunate situation occurs, Jack receives clear and constructive notifications which allow for as positive an outcome as is possible. Communication is key when it comes to handling delays. Removing uncertainty via journey information reduces frustration and allows passengers to stay productive.
Facilitating Seamless Journeys for All Passengers
As we've seen, when delivered intelligently, real-time information empowers a Connected Journey – but the method(s) and level of detail via which it is communicated to passengers also need to be carefully considered. Transport operators must be mindful not to alienate passengers by over- or under-communicating, or by using communication channels which favour or disadvantage particular demographic groups.
We are bombarded with information every minute of every day; so, any information needs to be kept relevant. Travellers only require a certain level of detail at any time; too much information can overwhelm, and too many options risk causing confusion, or even frustration. Going back to our thought experiment involving John and Jack, in neither scenario are they likely to appreciate a notification informing them that the train company is selling discount tickets or promoting holidays. This type of information is unrelated to their train delay, and therefore not relevant or useful.
Furthermore, although it's a generalisation to say, those in older age demographics are less likely to be digitally proficient than younger passengers, and information must be delivered in a way which does not discriminate. It's no good for a transport operator to communicate a delay only via a specific social media platform, when they cannot safely assume that all their passengers use that platform.
"For those who haven't mustered up the courage to travel for some time because they think that transport has left them behind, they need to be shown that it is still designed for them, and they haven't been excluded. Confidence is key."
Transport networks should therefore be designed and built according to inclusive principles, to standards which support all passengers. Reflecting this overarching goal, Icomera offers transport accessibility solutions which provide real-time information in ways which help those with hearing and sight loss to travel with confidence.
Reimagining The Connected Journey
To meet the promise and potential of Mobility-as-a-Service (MaaS) solutions, RTPI systems should communicate valuable information to passengers at every step, not just while they are on board the vehicle. In the case of Jack, we've seen how this can look pre-boarding, with passengers receiving useful notifications that keep them updated, to help ensure that their travels are as stress-free as possible.
At the other end of a journey, we can imagine that Jack is given easy access to information regarding his onward options. The next leg might require another train or bus connection. But, to offer a truly joined-up experience which also accounts for a trip's overall carbon footprint, transport operators should also consider the 'last mile', and work to communicate how the passenger might reach their destination using an electric scooter or eBike, for example. In this way, real-time information can be used to educate travellers and further encourage a modal shift towards green mobility.
Unquestionably, new ideas will propel how the passenger experience evolves in the years ahead. With the thrust of each generation of technological innovation, inspirational ideas will push against the boundaries of the possible, starting with the reality of today, but striving towards an experience which is ever greater for all travellers.
The Connected Journeys of this imagined future can and should be more effortless; as industry pioneers, it is up to us to continue working towards this vision of what public transit can be, aspiring to create a world in which travel by train, tram, bus, and coach is the natural default for all.
Read our Real-time Journey Information guide here.
This article was originally published by Icomera.