EV Transition for Public Transport Fleets: Stratio to Discuss Predictive Battery Analytics on Upcoming Webinar by Sustainable Bus
Stratio, the leading predictive fleet maintenance platform, has been invited to speak at the webinar "The economics of zero emission buses. Costs, trends and tools to support the transition" organised by Sustainable Bus, one of the most influential media outlets in the zero-emission public transport space.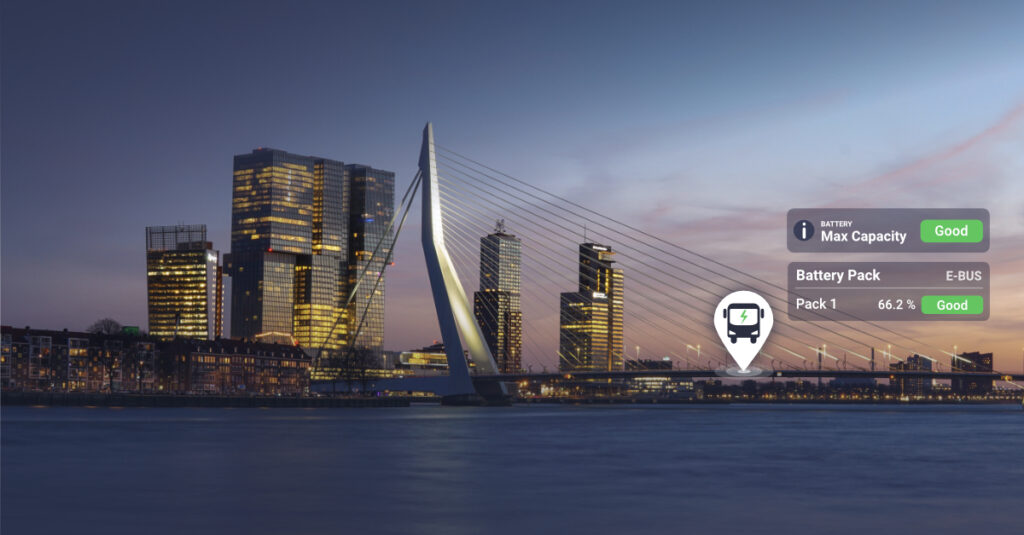 As part of the highly qualified panel of speakers, Miguel Franco, VP of Business Development at Stratio, will discuss how predictive battery analytics is a core component of a successful transition to Electric Vehicles (EVs) for public transport fleet operators.
Batteries are the most expensive component of electric buses, accounting for 40% of the cost of vehicles. With the adoption of electric vehicles playing such an important role in meeting the target set by the European Green Deal, which aims to reduce gas emission by 55% by 2030, public transport fleet operators need a cost effective strategy to make the transition.
On the webinar, Miguel will present how the Battery Cortex Project, conducted by Stratio in partnership with the University of Halmstad and Caetano Bus, tackled three of the biggest challenges currently existing with EV batteries to enable a smooth and successful transition for public transport fleet operators.
Miguel Franco, VP of Business Development at Stratio, said:
"Public transport operators making an investment to transition to an electric fleet need to be able to monitor internal faults in real time, optimise battery life, and predict with accuracy future battery capacity.
"The findings of the Battery Cortex project helped the Stratio predictive maintenance platform reach state-of-the-art analysis in respect to EV battery assessment, real-time vehicle information, and actionable, detailed fault information."
The webinar will be broadcasted on Thursday the 19th of May at 11am CET, you can register here.
This article was originally published by Stratio.