TST, a company from the Arriva Group company, selects Stratio's predictive fleet maintenance technology to modernise operation in the Lisbon Metropolitan Area.
TST, a company of the Arriva Group – one of the largest public transport companies in the world – has selected Stratio to equip its fleet in the Lisbon Metropolitan Area with state-of-the-art predictive maintenance technology.
The project is part of the recently created aggregator brand, Carris Metropolitana, a bus service network in the Lisbon region serving 2.7 million passengers.
The contract for this TST project is valid for 7 years and includes the operation of 339 buses in the region's municipalities of Almada, Seixal and Sesimbra.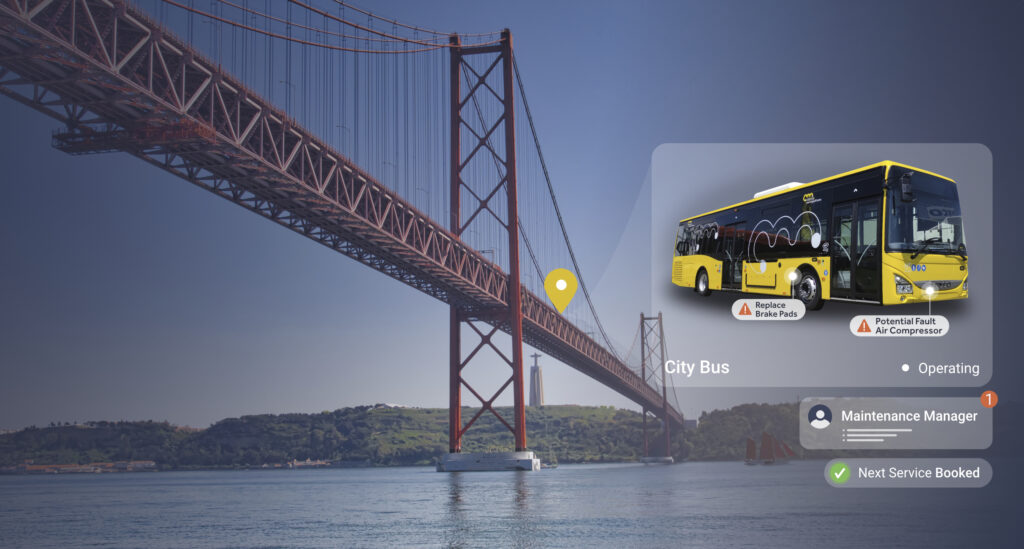 Stratio is part of the international consortium, which will equip 339 buses included in TST's project in the Lisbon Metropolitan Area (LMA) for Carris Metropolitana with its predictive fleet maintenance technology. To be launched in July 2022, it's widely considered as one of the most ambitious and innovative projects in the public transport industry in Europe.
The project won by the consortium, made up of the world's leading references in their respective fields, includes all the required technology to manage a modern bus service network. The investment is promoting ground-breaking technological integration at a European level, with the use of more modern, efficient, and sustainable buses equipped with state-of-the-art technology.
Stratio will install its augmented, intelligence-based, predictive fleet maintenance technology, in all vehicles in order to prevent breakdowns, reduce costs and eliminate downtime. This upgrade aims to minimise service disruption, and thus save millions of people the inconvenience of public transport delays.
This technological investment will have a major impact on the 200 Million journeys that public transport passengers make each year in this region of Portugal's capital city.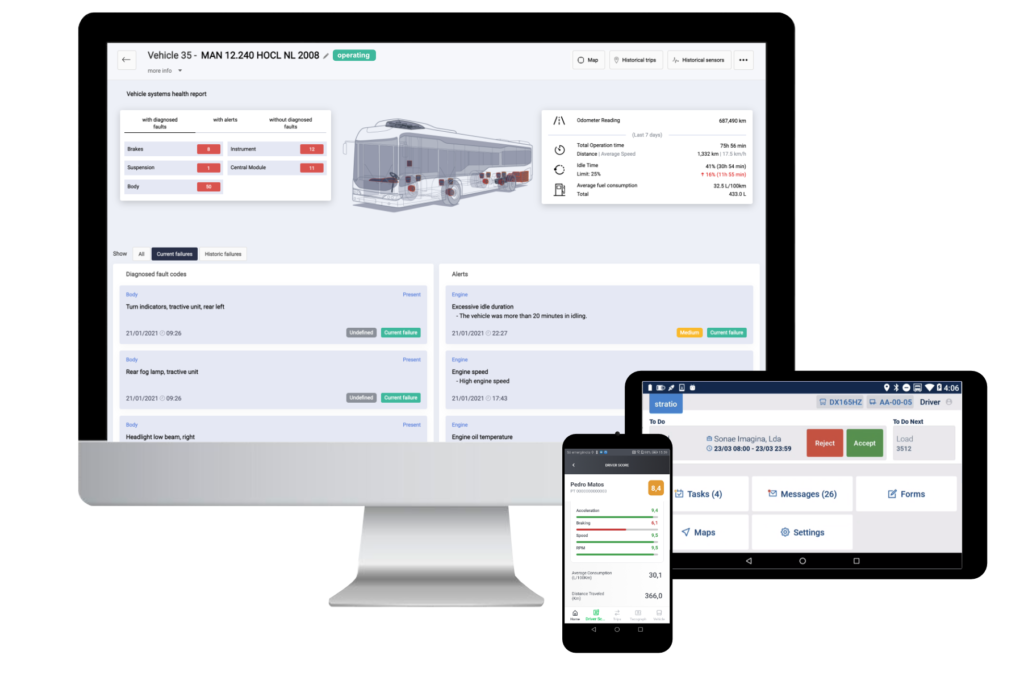 © STRA S.A. (Stratio Automotive)
The growing importance of public transportation in urban mobility within one of the largest metropolitan areas in Europe, has grown a lot in recent years, with about a third (28% – source LMA) opting for this means of travel in a context where almost half (48% – source LMA) of people work in municipalities outside their residential area.
This ambitious project aims to contribute towards improving the quality of life for commuters in these densely populated urban areas of Lisbon through the use of technologies which will equip all the vehicles of the TST by Arriva fleet, making it possible to optimise the use of buses in a safe and comfortable way for all passengers.
This article was originally published by STRA S.A. (Stratio Automotive).