On June 5th, 2023, YEA (Yutong Electric Architecture), the first electrification technology platform integrating software and hardware in the commercial vehicle (CV) industry, was launched in Yutong's Global Release Conference for Commercial Vehicle Technology Brand.
The launch set off a new wave of technology revolution and value enhancement.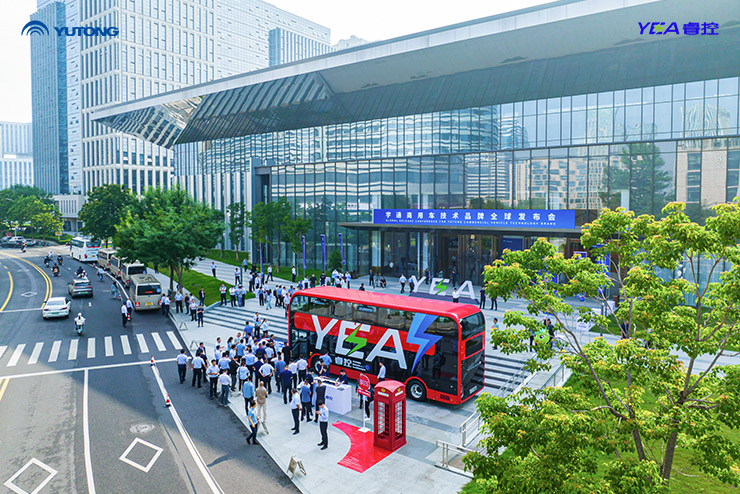 What is YEA?
YEA consists of C architecture (cross-domain integration architecture) and YOS (the first automotive operating system for CVs), both of which are independently developed by Yutong.
Let's start with the C architecture. C architecture is composed of central computing unit, multi-in-one controller, intelligent cockpit domain controller and driver assistance system domain controller. Compared with the traditional distributed architecture that relies on piling up hardware to meet customer needs, C architecture highly integrates vehicle hardware and the number of controllers are reduced from several dozens to less than 10, thanks to which a very small number of domain controllers can be used to control and drive all electronic parts and sensors to enable more accurate, precise and faster control, thus realizing more efficient and safer driving.
Then the YOS. As an automotive operating system developed based on C architecture, YOS is to Yutong what IOS is to iPhone and Windows to PC. It brings an end to the unavailability of software system in the CV industry. The operating system can put vehicle hardware and software under unified management and control regardless of hardware difference. Furthermore, leveraging the big data of Yutong's 170,000 NEVs and a total operation mileage of 36 billion km, it can effectively identify user needs and provide the most suitable vehicle control strategy accordingly.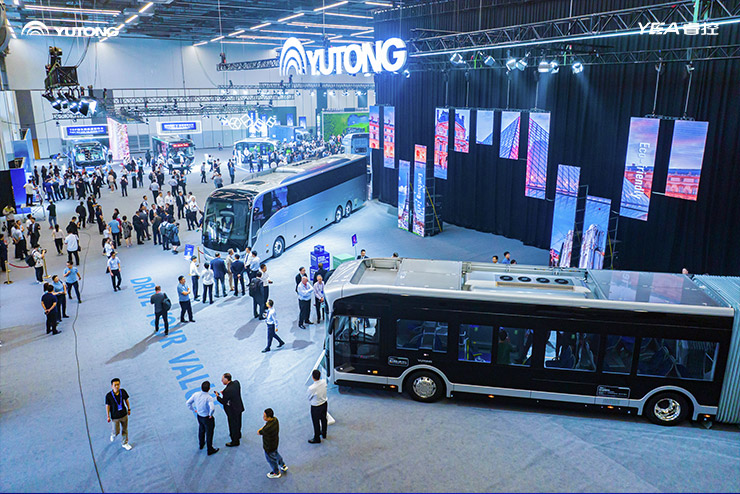 © Yutong
C architecture and YOS lay the technological groundwork of YEA. Characterized by high integration, scalability and self-evolution, the YEA can improve computing power by 200% and control efficiency by 100%. It also supports the vehicle's continuous OTA upgrade in its whole life cycle to bring intelligent driving and riding experience and ensure operation safety. If new energy commercial vehicles are compared to people, then YOS can be thought of as the thinking and C architecture the brain. Creative thinking + flexible brain, together with a "strong body" composed of seven assemblies including a new generation of high-safety ultra-energy battery, all-in-one silicon carbide power domain controller and a new generation of efficient and lightweight integrated electric drive axle, a person with "the smartest brain" and "the strongest body" takes shape.
For new energy commercial vehicles, YEA delivers three pronounced values–more economical, more durable and more convenient. More economical, YEA enables more efficient operation, with driving range up by more than 10% while operation cost down by 20%; more durable, YEA brings safer, more reliable and even smoother operation with attendance rate up to 99% and steady running lasting as long as 1.5 million km; more convenient, YEA allows intelligent operation, bringing customer 7×24 hours of care-free and reassuring experience.
In short, it all boils down to longer range, better reliability and more convenience.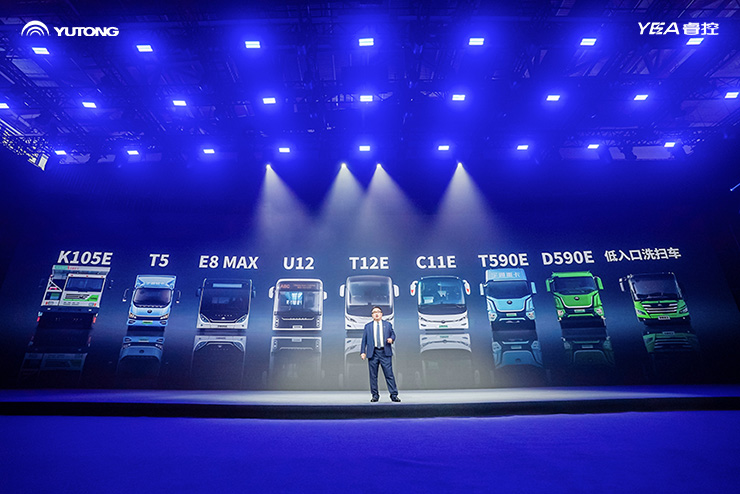 © Yutong
The launch of YEA has brought real changes to the commercial vehicle industry where miscellaneous technologies were mixed up and patched together in its transition from fuel to electrification. With the emergence of YEA, a technology platform in its true sense is finally built. This also fully proves that Yutong has mastered core technologies of new energy commercial vehicles, and is capable of self-development and deep integration of software and hardware. It also testifies to Yutong's capability in making safer, more reliable, efficient and intelligent new energy commercial vehicles to meet personalized needs of various market segments, which also serves as a perfect embodiment of Yutong's core competitiveness in commercial vehicles.
At present, YEA covers three scenarios of "travel, operation and logistics" and has been applied to the company's buses, trucks and special vehicles products. As user needs and application scenarios continue to expand, YEA will keep evolving so as to create greater value for customers and society.
This article was originally published by Yutong.